De Stem van het Kind, over Vrienden in de Klas
Naar aanleiding van de interviews die in met leerlingen met een lage sociale acceptatie in zowel het speciaal en regulier onderwijs zouden wij ook graag interviews willen doen met leerlingen die normaal of hoog geaccepteerd zijn.
Op basis van deze interviews willen wij kijken of de leerlingen verschillende strategieën gebruiken wanneer het over pesten en buiten sluiten gaat.
"Wat fijn dat ik nu een kans krijg om volwassenen te vertellen wat ik weet!"
Dit is een reactie van een leerling naar aanleiding van het interview dat gehouden is in het kader van het onderzoek 'De stem van het kind'. Tijdens het interview wordt er gesproken met leerlingen, die extra aandacht vragen voor hun gedrag, over thema's als 'vrienden' en 'bij de groep horen'. Ook wordt er met de leerlingen gesproken over hoe er volgens hen op school omgegaan kan worden met pesten en situaties waarin sprake is van buitengesloten worden.
Doormiddel van interviews zijn wij als onderzoekers in gesprek gegaan met leerlingen die zelf ervaren hebben hoe het is om buitengesloten te worden. De leerlingen die geïnterviewd zijn, hebben het als erg prettig ervarn dat zij hun verhaal mochten vertellen.
We gaan de antwoorden van de leerlingen gebruiken om handelingsadviezen te geven, zodat er een veilig klimaat in de klas ontstaat waarin ieder kind zich geaccepteerd voelt.
De interviews zijn ondertussen afgerond en worden geanalyseerd.
Mocht u al meer informatie willen hebben over het project, als voorproefje, dan kunt u de bijbehorende Masterthesis bekijken op:
Orthoreka! - Door de ogen van de leerling
Of u kunt contact met ons opnemen door een e-mail te sturen naar vriendenindeklas@rug.nl met als onderwerp "De stem van het Kind".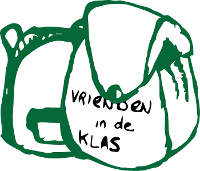 | | |
| --- | --- |
| Laatst gewijzigd: | 05 april 2019 11:36 |