Iis Istiqomah
The Hadrami Arabs of Ambon: An ethnographic study of diasporic identity construction in everyday life practices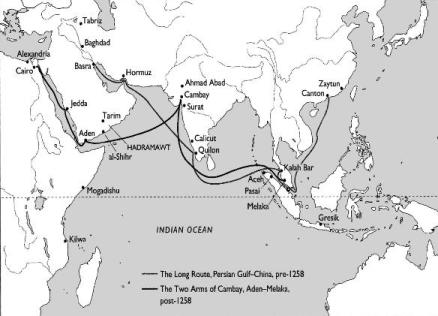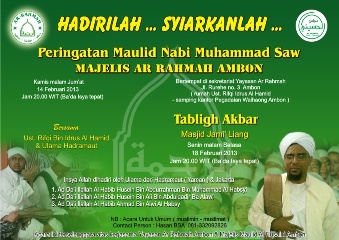 The history of the Hadrami Arabs from Yemen who migrated to the Indonesian Archipelago in the nineteenth century is often regarded as a success story in terms of transnational economic, political, and religious engagement. One of the main factors contributing to this success is often perceived to be their sharing a Muslim identity with mainstream Ambon society, while preserving a distinct, Hadrami cultural identity. This specific combination of claiming sameness and difference simultaneously provided them with social and symbolic capital that enabled them to develop and maintain networks both in local settings and in their country of origin. However, the emphasis on a distinct cultural identity is also considered to hamper their full integration into the host-societies.
The active maintenance of a distinct cultural identity as Hadrami Arabs in Indonesia is accordingly shaped by social, political and religious developments both in the Hadramaut and in local contexts. Particularly the drawing on Islam as a cultural and religious source has played a major role both in the construction of a distinct cultural identity and in local social integration processes. Interestingly, the emergence of Islamic reform movements in the beginning of the twentieth century added a new dimension to the transnational religious positioning of diasporic Hadrami Arabs. The symbolic dominance of sada (singular: sayyid) Hadrami, who claim descent from the Prophet Muhammed, was increasingly questioned and challenged by local reformist Muslims from both within and outside the Hadrami community.
The aim of this research is to study the interplay between ethnicity and religion in the construction of identity and in the social integration of present-day descendants of Hadrami Arab migrants to Ambon. The central question of the research is: how do ethnicity and religion intersect in the individual and collective construction of identity of present-day Hadrami Arab descendants in Ambon and how does this relate to their positions in Ambonese socio-economic, political and religious power constellations?
Contact Iis Istiqomah
| | |
| --- | --- |
| Laatst gewijzigd: | 20 november 2019 19:28 |