Tanja van Hummel
The Sacred Dimensions of Climate-Induced Conflicts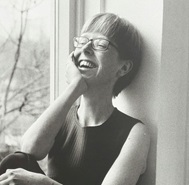 Rapid climate change, the quick alternation of the average weather type over a given period of time poses local, national and international security risk. Although everyone is affected by climate change, the biggest impact is on people who depend on their environment for their livelihoods and often consider this nature as sacred.
This PhD project investigates how indigenous spirituality influences how communities in East Africa make sense of climate change and climate-induced conflicts. These communities' indigenous spirituality affects almost every aspect of their lives, including their relationship with the environment. Because the environment is affected by climate change, these communities consequently experience climate-induced conflicts.
Countries implement strategies aimed at climate resilience to reduce the security risk. These strategies, and their underlying theories, are secular and positivist, thus result in technological, economic, humanitarian or military responses to climate change and related conflicts.
While these approaches are useful, they do not consider the spirituality of the communities. Consequently, the strategies and solutions emanating from the approaches may not be accepted by these communities, thus are unsustainable. Hence, there is a need for further theorization and conceptualization of climate-induced conflicts towards climate-proof peace and security.
| | |
| --- | --- |
| Last modified: | 08 September 2021 10.36 p.m. |