Aukje Muller
Good refugee, bad refugee: The political and cultural implications of the current 'refugee crisis' and the construction of the 'Other' in the Netherlands and in Australia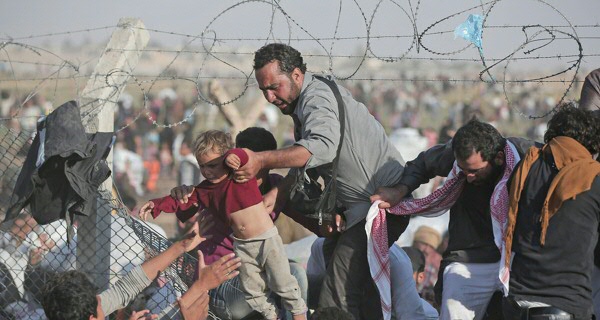 The recent arrival of thousands of refugees in Europe and the high number of people dying during the journey has created public and political polarization within host populations, and between (member) states. This new and massive migration and the high number of deaths demand immediate action for the European Union and its member states to act, not only in terms of providing humanitarian aid and saving people at sea, and basic human needs such as housing, but also providing for a long term solution as well. Political and cultural institutions had and still have to find ways of dealing with these large groups of people in terms of legal and safe avenues to access protection in the European Union. Yet, even in the face of this pressing need, some EU leaders seem determined to insist on exclusionary and hostile positions and continue to employ harsh rhetoric. Interestingly, a similar isolationist, exclusionary position has informed Australia's public and political response to 'boat arrivals' on Australian shores since the first boats arrived in 1976 in the aftermath of the Vietnam War.
The focus of this project is not to 'compare and contrast' Europe and Australia as such, but to identify and critically examine the common language of fear, exclusion and hostility that is increasingly reflected in public and political discourses accompanying the migration crises in both Europe and Australia. Up until this point, despite the recognition of these exclusionary discourses, relatively little attention has been paid in either European or Australian context, or a parallel context combining both, to the ways in which, if any, these discourses have been accompanied and informed by dichotomies on religion, Islam and refugees.
The project aims to identify and examine how the binary oppositions of 'good religion/bad religion', 'good Muslim/bad Muslim', and 'good refugee/bad refugee' are connected in public discourse, policy and practice surrounding the refugee crisis in Europe and Australia. It will examine whether, and how, the public and political discourses on the refugee crisis, refugees (or forced migrants) are shaped by these binary oppositions, across different territorial contexts.
The working hypothesis of this project is that the binary oppositions of 'good religion/bad religion', 'good Muslim/bad Muslim', and 'good refugee/bad refugee' are key features of the discourses in both contexts and contribute to the construction of refugees and forced migrants as a security threat, necessitating a military security response, rather than a humanitarian response. There is a growing need for theoretical and practical reflection on the one hand, and a strong need for creating informed policy recommendations to prevent inhuman practices on the ground, inequality, violence, cultural polarizations and isolation, and dehumanization of refugees.
Aukje Muller
| | |
| --- | --- |
| Laatst gewijzigd: | 20 november 2019 19:26 |