"One thing passed through all sectors of life, has been the HIV/AIDS epidemic. Over the years this has been a very big problem to the young people, as well as the old." Drinking a coke together at a courtyard somewhere in Northern Uganda, Father Peter is telling me about the practical challenges in his work as a pastor and teacher. He continues: "The Catholic Church preaches that, in order to challenge HIV/AIDS, one has to abstain from sexual behavior. Married people should stick to one partner and don't use the condom. Many young people have a problem, they are sexually active and not married yet and it is hard to abstain.As a pastor I am faced with this issue and have to offer solutions. How should I handle this; tell them to abstain when they find it hard to abstain? We are at a crossroad here."
Similar challenges were voiced in the many interviews I did while doing fieldwork in Uganda. The fieldwork, being part of my research on faith based organizations active in development cooperation, showed how religion and development are intertwined in practice. Obviously the position of the Catholic Church on condoms is a widely known, debated and criticized one. However, this father Michael was not explaining the position of his church, he was reflecting on the cooperation between development organizations from Uganda and the Netherlands on improving HIV/AIDS prevention in the education sector. Thus, this example doesn't only refer to the challenge of combining religious ideals with the practice of everyday life; it also reveals the challenges of cooperation between organizations rooted in different countries, cultures and religious histories. While Dutch protestant or catholic development organizations are in favor of a comprehensive approach to sexuality, this isn't evidently the case for its partners in Uganda or Kenya. Realizing this, Dutch organizations with a religious affiliation or background invested in a better understanding of the role of religion in development cooperation.
In the last decade an increased interest in religion can be noticed and the so called return of religion to the public sphere has been widely debated. Influenced by these debates as well as with practical dilemmas such as the one described above, new discourses on religion and development have been constructed within international development cooperation. While discourses have been constructed in the past ten years and following that formal and informal institutions and networks were created, cooperation on development issues along religious lines have been existing for many decades. That observation informed this research focus on discourses and practices on religion and development. By combining approaches from religious, social and development anthropology, it aims at analyzing such discourses in the context of the power relations between actors involved in the practice of development work and their views, motivations and agenda's.Case studies, such as the one on HIV/AIDS prevention and education in Uganda, indicate that the practice of development cooperation is more complex, but also more flexible than dominant discourses may suggest. Qualitative research and analysis is chosen to do justice to the richness and complexity of development cooperation in practice.
Contact Brenda Bartelink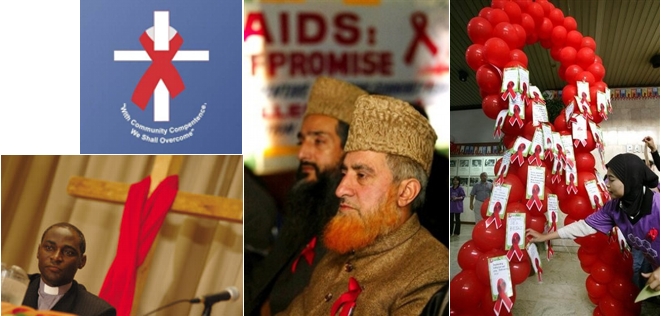 | | |
| --- | --- |
| Last modified: | 30 March 2017 2.57 p.m. |