Studiedag: De constructieve theologie van Catherine Keller
Wanneer:

vr

06-01-2017 10:00 - 17:00
Waar:

Faculteit GGW, Oude Boteringestraat 38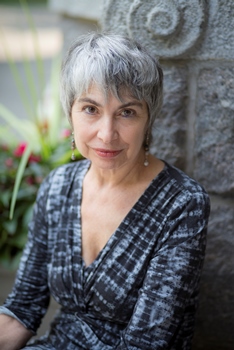 In de eerste week van maart 2017 zal Catherine Keller een lezing en een seminar verzorgen in Nederland. Keller behoort tot de belangrijkste constructieve theologen in de VS. Zij is gepromoveerd bij John Cobb, die de zogenaamde procestheologie tot één van de belangrijkste vormen van liberale theologie in de VS maakte. Keller heeft de procestheologie in haar 'theologie van het worden' aangevuld met postmoderne inzichten en feministisch-theologische opvattingen. Met haar boeken Face of the Deep en Cloud of the Impossible maakte ze veel indruk.
Om een indruk te geven van haar opvattingen en stijl hier alvast een teaser: 'After all, still, the God question. With one last gasp of theological authority, let me therefore say unto you – that for which God is a nickname cares not whether you believe in God. Doesn't give a damn. Isn't in the damning business. What matters, what might matter endlessly, is what we earth-dwellers now together embody. Not what we say about God but how we do God'.
Deze studiedag kan worden gezien als een voorbereiding op de lezing en het seminar van Keller. Een Nederlandstalige introductie op het werk van Keller is op dit moment in de maak en vormt het uitgangspunt voor deze studiedag.
Meer informatie
| | |
| --- | --- |
| Docent | Prof. dr. Rick Benjamins |
| Omvang | 1,5 ECTS |
| Datum/Data | 6 januari 2017 |
| Tijd | 10.00-17.00 |
| Locatie | Faculteit GGW, Oude Boteringestraat 38 |
| Literatuur | Een inleiding op het werk van Keller zal nog verschijnen |
| Kosten | 130.- |
| Cursuscode | RUG-47 |
| Inschrijven | Via het inschrijfformulier op www.rug.nl/ggw/pao vóór 23 december 2016 |
| Doelgroep | Predikanten, kerkelijk werkers, geestelijk verzorgers, kerkelijk bestuurders, GGZ-professionals, overige belangstellenden |
| Accreditatie | Geaccrediteerd door PKN voor permanente educatie in Open Erkend Aanbod |