Scholierensymposium Religie en Media: Feiten en Vooroordelen
Wanneer:

wo

23-11-2016 13:00 - 16:30
Waar:

Academiegebouw, Broerstraat 5 Groningen / Faculteit Godgeleerdheid en Godsdienstwetenschap, Oude Boteringestraat 38 Groningen / PThU, Oude Ebbingestraat 25 Groningen
'Ik ben door alles en iedereen gediscrimineerd' – Soundos El Ahmadi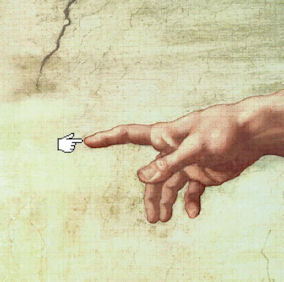 Ben jij je bewust van de manier waarop religie en media elkaar beïnvloeden of hoe jij zelf beïnvloed wordt door de media? Op woensdag 23 november 2016 wordt de relatie tussen media en religie onderzocht tijdens het VWO-scholierensymposium 'Religie en Media: vooroordelen en feiten'.
Tijdens het symposium vertellen docenten van de faculteit Godgeleerdheid en Godsdienstwetenschap vanuit hun vakgebied over verschillende thema's verbonden aan religie en media en wordt onder andere ingegaan op beeldvorming. Want, wie zijn die 'media' eigenlijk? Kunnen we in de informatiestromen die ons overspoelen vooroordelen van feiten onderscheiden? En bestaat er wel zo iets als 'neutraal' nieuws? Het symposium is een mooie gelegenheid om kennis te maken met academisch onderwijs. Je kunt deze activiteit dus opvatten als proefstuderen of oriëntatie op je vervolgstudie.
Soundos el Ahmadi
De dag wordt afgesloten door een College Tour met Soundos el Ahmadi. Soundos is bekend door haar ervaring bij de Comedytrain en is nu in de theaters te bewonderen met haar derde solo programma 'Geboren met ervaring'. Als Nederlands-Marokkaanse heeft Soundos in haar leven veel te maken (gehad) met discriminatie die onder andere voortkomt uit een verkeerde beeldvorming vanuit de media die vaak gefocust is op stereotypen.
Meer informatie
Meer informatie over het programma is te vinden op de website van het alfasteunpunt
Het is helaas niet meer mogelijk om je aan te melden.