Kristano Reinhart
Alumnus BSc International Business and Management, Indonesia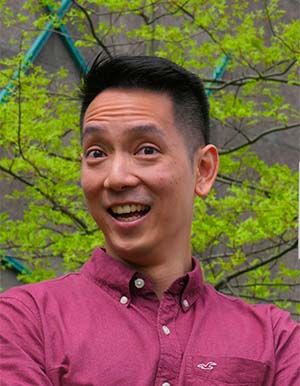 My name is Kristano Reinhart and I am an Indonesian national. I attended the BSc International Business and Management program in 2006 and I graduated in 2009. After graduation from this program, I continued my education by pursuing a Master's degree in International Management at Universiteit van Tilburg.
I started my professional career at Philips. After about 10 months working at its headquarter in Amsterdam, I was offered a position as Management Trainee at Philips China in Shanghai. I was twenty-four years old, I just graduated, so without hesitation, I took the offer and moved to Shanghai. After two years at Philips China, I decided to challenge myself further and I searched for external opportunity. That's when I found an exciting opportunity with IBM China. At IBM, I grew from being a team member to become a team leader. Now, I am Big Data Analytics Specialist within Human Resource function. My responsibility spans over roughly 8,400 employees. If you are interested to know more about my career, you could check my LinkedIn profile.
Going back to my study period, the three years that I spent as FEB's student is one of the loveliest time of my life. I arrived in Groningen on August 8, 2006. That means, it has been almost 11 years since the first time I step my feet on Groningen's soil. My love for the City of Groningen has not changed or waned a bit and I am still as proud to be an alumnus of FEB as I was back then. Those were the years that shaped me. Those were the years when I made friends for life (one of which is now also working with me at IBM China). Those were the years that shaped my work ethos and thought process. Have I told you that I was a Student Ambassador too? It was so much fun to be the bridge between international and Dutch students and to liaise international students with Faculty board.
On a recent visit, witnessing with my own eyes all the development and progress that have been done in the past decade, I could not help but wonder, "I wished I can go back to study at FEB again". The double accreditations from EQUIS and AACSB, the new exam hall, the new library, the renovated Duisenberg building, and the list goes on and on. I can only envy current and future students of FEB! On a brighter side, the fact that University of Groningen is in the Top 100 universities in the world helped me when I renewed my China working and residence permits. The Chinese government introduced a new system where foreign talents are assessed based on their skills, education backgrounds, and professional experience among others. I received 5 extra points because of University of Groningen's high ranking!
So that's a little bit about me. If you have questions or you just want to get to know more about my experience, about Groningen, or about FEB, please feel free and do not hesitate to contact me. I will try to help you the best possible way I could.
Mail Kristano: prospectives.feb@rug.nl
| | |
| --- | --- |
| Laatst gewijzigd: | 29 juni 2017 09:34 |