The Department of Marketing is part of the Faculty of Economics and Business of the University of Groningen. The department is one of the leading groups in the Marketing field, both within The Netherlands and within Europe. Its goal is to maintain and further expand the high quality level in research and education.
Chairman of the department Marketing: prof. dr. T. H. A. Bijmolt
---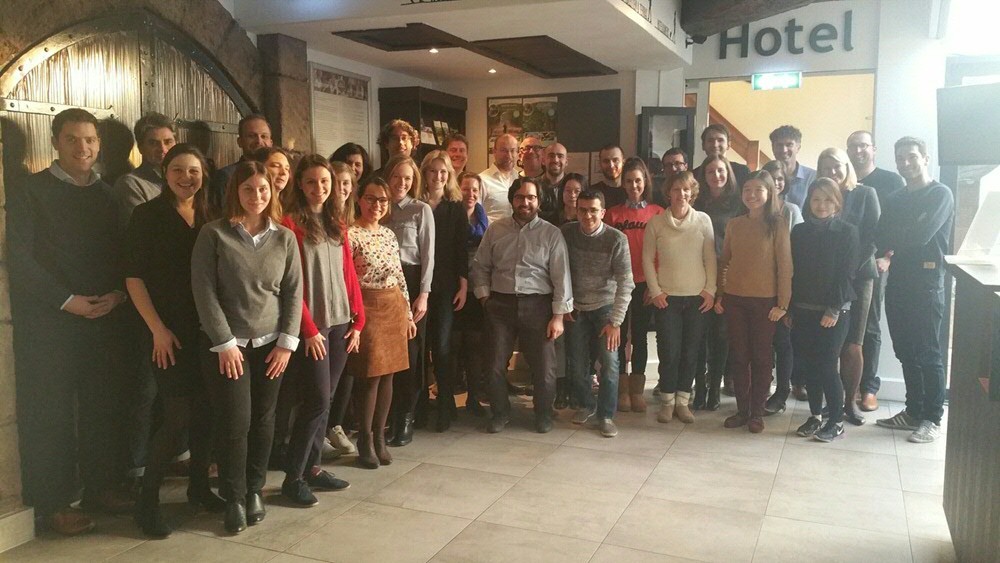 Feb 24-26 saw the third Research Meeting in Marketing in Westerbork, the Netherlands
Over forty participants from the University of Groningen, KU Leuven, BI Oslo, ISM Vilnius and HEC Paris discussed consumer behavior and quantitative marketing research both in its infant and advanced stages. Sessions featured informal, constructive and supportive discussion in a pleasant, friendly atmosphere. Here's a picture of the participants.
Next year's event will be hosted by BI Oslo and probably take place in the Leuven area. Interested in joining? Please contact Bob Fennis at b.m.fennis@rug.nl
"Advanced Methods for Modeling Markets" is now available!
In 2015, we published our book "Modeling Markets", a textbook providing the basics of marketing modeling, along with the classical steps of the model building process. In the brand new "Advanced Methods for Modeling Markets" that we published recently, more advanced methods for specifying, estimating and validating marketing models are covered. Together, they present a comprehensive overview of modeling techniques for students and scholars in the marketing science discipline.
The new book covers the following topics:
Models for advanced Analysis

, including individual demand models, time series analysis, state space models, spatial models, structural models, mediation, models that specify competition, and diffusion models

Models with latent variables

, including mixture models, hidden Markov Models, structural equation models, and partial least squares

Specific estimation methods and issues

, including generalized methods of moments, Bayesian analysis, non-/semi-parametric estimation, and endogeneity issues

Big data and machine learning
An impressive list of 24 of authors contributed to this book. We would like to thank them for their wonderful cooperation! Both books are available through Springer.com. You can find them here and here.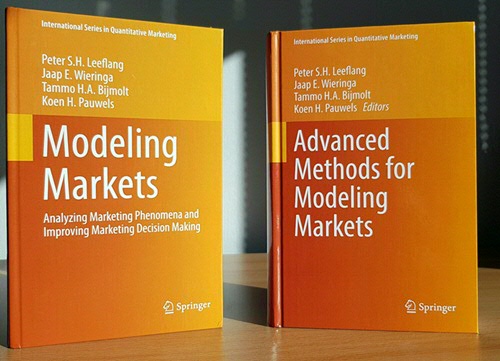 | | |
| --- | --- |
| Laatst gewijzigd: | 26 januari 2018 10:38 |