October is Diversity Month
Connecting for impact requires tuning into each other's backgrounds, experiences and perspectives, to understand how these affect our day to day lives in study, work and beyond. With national diversity day on 5 October, the Faculty of Economics and Business (FEB) has decided to expand the celebration of diversity to the full month of October.
During Diversity Month, we will share a variety of stories and experiences with you online and we invite you to reflect on diversity dilemmas. Moreover, the faculty organizes a few workshops on topics that are related to diversity for students and staff.
Please keep an eye out here!
---
Faces of FEB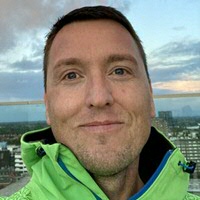 "Openness, curiosity, and a critical reflection of the own behavior as well as updating of the own knowledge are individual characteristics that are important factors in developing intercultural competence".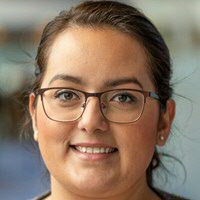 "Talk about the difference that difference makes, never stop at just pointing out diversity".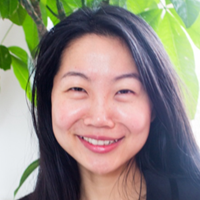 "Respect and equal opportunity are the most important things in a diverse environment. It's encouraging to see our effort and progress on diversity and inclusiveness at FEB".
Diversity Matters
Diversity Matters
Interview with Hester, a FEB staff member, and Gianmaria, a former student of the faculty for the Diversity Matters column 'Raising Awareness for National Coming Out Day'.
Published in December 2018.
Column in which Ella Sebamalai reflects on why diversity matters. Also, she shares 10 key takeaways from keynote speakers and influential academics who where present during the UG's 405 lustrum conference: 'Growing together: Celebrating Diversity & Fostering Inclusion'.
Published in September 2019.
Column about International Classroom, a set of pilot projects with the aim of supporting the success of all students both in and out of the classroom by utilising differences in cultural backgrounds, course expectations, and learning styles to improve experiences and learning, and interview with two students about their experiences with the project.
Published in March 2018
Language diversity is a tricky topic because, as many other elements of diversity, speaking a certain language means something for our identity. In this interview Associate Professor Susanne Täuber and student Tobias Hooghiem share their experiences.
Published in May 2019.
The workplace changes implemented in response to the COVID pandemic have made working remotely more commonplace. As we continue to navigate through the evolving realities of covid-19, the emphasis is on staying safe and healthy. However, the focus on diversity and inclusion must also be embedded and integrated in all aspects of our work and not downsized.
Published in December 2020
In this Diversity Matters, we read how and when two (former) FEB staff members experience new beginnings and how they celebrate.
Published in February 2020.
Activities
Activities
Upcoming
For students:
For staff:
Unconcious Bias workshops
information will follow a.s.a.p.
Women in FEB Academia
With Women in FEB Academia we bring to you the daily experiences and achievements of 11 female FEB academics. Their stories have now been bundled in a booklet.
This booklet was initiated via FEB's Inclusivision project (call 2019-2020). In that Inclusivision call, female MSc students and junior academics have requested increased attention for the position of female academic within FEB.
Besides our colleagues' stories and advices, the booklet also includes your daily dose of inspiration.
We hope you enjoy the read!
Diversity Dilemmas
Dilemma 1
You are part of a project group/committee with members of mixed cultural and national backgrounds. Someone makes a joke that appears to be acceptable in their culture, but is offensive and inappropriate in others' perspectives.
What do you do?
Explore what alternative interpretations exist
Ignore the differences, if I like the humour I laugh
Ask your committee members/colleagues to be more aware
Something else
---
Dilemma 2
You are at a party/gathering of your association and are chatting with some friends. A woman walks by and one of your male friends whistles to this woman. It seems your friend thinks this is harmless banter. You can see that the woman feels uncomfortable, but is afraid to speak up.
How do you respond?
Check in with the woman once they is at a safe distance
Call out your friend by whistling at him all day
Ask your friend to consider how his whistling/cat calling affects others
Something else
---
Dilemma 3
During the break of your lecture, two students of the same sex step outside. They seem to be a romantic couple. One of your (fellow) students makes a negative remark about them to her neighbour. You and others can hear it, some respond with giggles and raised eyebrows.
What do you do?
Say nothing, since the couple might not have heard it
Ask your classmate whether she thinks it is OK to say these things
Contact the couple after class to see if there's anything they would prefer in terms of support
Something else
Are you triggered by the content of this page? If you wish to speak to someone about diversity issues at FEB, please contact inclusion.feb rug.nl.
| | |
| --- | --- |
| Last modified: | 26 October 2021 4.35 p.m. |