---
Introduction

The dual role envisioned for this Learning Community is to provide an infrastructure for disseminating and preserving programming knowledge within a select group of students at FEB -combined with staff, PhD's and practitioners- and to support research projects in FEB that need a programming effort. The Learning Community for Programming (LCfP) was formed from the desire to teach economics and business students and professionals about programming. Programming like mathematics requires a special way of looking at and solving problems. Proponents of programming/computer science education claim that having access to these problem solving skills could enrich anyone's education. Another benefit is that computers play a large and ever increasing part in business and academia. Knowing how these systems work and how to manipulate them, should again serve as a fundamental skill. More specific goals come from the 'learners' themselves: they are added in drafting those goals through the different levels we offer. There are certain learning goals that fit some levels better then others. But the members of the learning community should be the driving force behind the actual goals and thus the material being covered.
Lecturer(s) involved: Dr N.B. Szirbik
---
Main benefits

Improving knowledge in a particular topic and obtaining new knowledge
Enhancing skills not covered in courses: like leadership, team work, project management, self management, taking initiative and solving problems.
Linking with real-world and businesses
Lecturer being a practitioner giving career advise
Learning from each other
Personal atmosphere and a community feeling
Broadening your world

The main incentives for the students are that they may be acknowledged in research papers, get recognition and recommendations for employment and further education, and if possible, get Student Assistantship pay for their effort.
---
How does it work?
You will meet your team or Community bi-weekly meetings with some extra meetings in the beginning. The link with the professional field is important and will be given ample room: guest lectures by e.g. alumni will be facilitated, you get to visit companies and the assignment for your community will be offered by an external party and/or practitioner.
---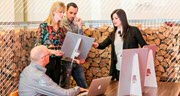 Beginners | Getting to know what you don't know
As the name suggests members at this level have little to no experience in programming. The activities organised for this group assume little to no knowledge with regards to computers. Besides teaching them the basics, effort is also put forth to show this group the joy of programming. Though membership is voluntary, some if not most of the members who come in at this level will do so with a somewhat abstract notion of way they should learn to program. If these members do not find inherent joy in using programming to solve problems, they are unlikely to succeed at higher levels.
Learning goals:
Basic knowledge of computing
An alternative way of problem solving
Getting to know what you don't know
---
Developers | Becoming competent and aware of your skills
This level is where the LCfP really shines. The developer level represents the students who already know the basics of programming and are ready to tackle more interesting problems. Generally they will also have an idea of the things they do not know, but want to learn. We will offer several ways for them to learn the things they want to learn, and discover more things they will want to learn in the future. As the world of computers is ever evolving and expanding it is not unreasonable for people to not leave this level. Developer level members will be asked to help the beginner level members and each other by sharing their skills. This group can occasionally also be approached for positions within or outside the university where they would benefit from their programming skills. Examples of such positions are: developer for a PhD candidate or researcher and or Teaching Assistant for a programming or at least computer related topic.
Learning goals:
Learn to program in a group, and using the necessary tools
Acquire skills for life long learning
How to collaborate with researchers
---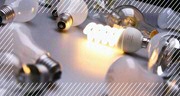 Basic Track
This track is very clearly aimed at the beginner level. It provides regular meetings where some theory is presented and some skills are practiced. The emphasis is on catching the programming \bug". Awakening the members to the joys of having the computer do your work for you and the wish have that computer do more and more complicated things.
---
Projects Track
Projects are the most important track for the LCfP. They present the opportunity for members to work together on a single larger real-world problem. Something that is very difficult to achieve in a traditional course setting. The members in these projects will mostly be developer level members. The project owner might be an expert level member mostly looking to distribute or outsource the programming work. The projects present opportunities for members to get compensated for some of their work as well as getting mentioned in the acknowledgement of publications.
---
About the lecturer
Specialties: systems engineering design, seeing the whole coming out from the interaction of the parts, motivating people in their quest for understanding.
Long term goal: getting involved in a real large system design.
"My main ability is teaching people how to do proper research and to find deeper understanding in their fields of interest. Most important, to help them self discover abilities they never thought they actually have and they are good at things they never dared to try."


Dr. Szirbik's LinkedIn profile
---
About Student Assistent Vincent Velthuizen
Specialties: I got my bachelor in computing science at the University of Groningen. Currently I'm doing the education and communication master specialising in computing science education. I am I thinking a good educator can make a large impact on society and I am passionate to be the best educator I can be.
Long term goal: I would like more people to get at least the basics of computing science. In a society where computing is pretty much everywhere I think everybody should know at least the basics.

Most inspiring quote:
"I think one of the things that really separates us from the high primates is that we're tool builders. I read a study that measured the efficiency of locomotion for various species on the planet. The condor used the least energy to move a kilometer. And, humans came in with a rather unimpressive showing, about a third of the way down the list. It was not too proud a showing for the crown of creation. So, that didn't look so good. But, then somebody at Scientific American had the insight to test the efficiency of locomotion for a man on a bicycle. And, a man on a bicycle, a human on a bicycle, blew the condor away, completely off the top of the charts. And that's what a computer is to me. What a computer is to me is it's the most remarkable tool that we've ever come up with, and it's the equivalent of a bicycle for our minds." ~ Steve Jobs (interview 1990)
---
Apply
Interested in joining the Programming Learning Community? Contact Vincent Velthuizen at v.r.velthuizen@rug.nl or check Student Portal for more information. Application deadline 19 February.
| | |
| --- | --- |
| Last modified: | 31 August 2017 1.25 p.m. |