Starten met studeren is ook starten met je loopbaan. De keuzes die je nu maakt, beïnvloeden het verloop van je carrière, je legt een basis voor later.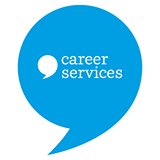 Ambitie, talent en keuzes
Niet al onze studenten weten bij de start van hun studie al precies wat ze willen gaan doen en waar ze terecht willen komen. Die ontdekkingstocht naar ambitie, talent, wensen en mogelijkheden is interessant, maar kan ook een uitdaging zijn.
Wil je bijvoorbeeld vooral hoge cijfers halen in verband met een masteropleiding die je op het oog hebt? Of doe je liever alvast werkervaring op? Ambieer je een bestuursfunctie, wil je graag gaan ondernemen en nu al beginnen of zijn er andere extra-curriculaire activiteiten die bij jouw ambities voor later passen?
Allemaal belangrijke vragen die niet per se makkelijk te beantwoorden zijn.
Career Services en het Studenten Service Centrum helpen je als nodig
Gelukkig sta je er niet alleen voor. Binnen de RUG kan je terecht bij Career Services die je helpen met jouw studiesucces. Career Services werkt bovendien onder andere samen met het Studenten Service Centrum. Bij het SSC kan je terecht met vragen en voor hulp bij het leren studeren, vragen over studeren met een functiebeperking maar ook voor workshops. Het SSC biedt persoonlijke en vertrouwelijke ondersteuning.
Meer informatie over je (studie)loopbaan
Ben je op zoek naar andere informatie over je studieloopbaan? Bijvoorbeeld voor het maken van de juiste studiekeuze of andere informatie, daar helpen wij je graag mee.
| | |
| --- | --- |
| Laatst gewijzigd: | 21 november 2019 15:06 |