Spanish Conversation Courses
¿Quieres hablar Español con más fluidez?
Do you want to speak Spanish more fluently before you go up a level, or is your spoken Spanish not yet good enough? Whether you want to converse more easily with your in-laws or you need Spanish for your work or studies, a conversation course could be just what you're looking for!
This course will help you improve your conversation skills. During the six lessons, various exercises will enable you to get to grips with the language. These include role play, language games, themed cards and Q&A sessions. This is a tried-and-tested way to broaden your vocabulary and allow you to repeat, practise and improve the grammar you have already mastered.
You can join this course if you have passed basic level Spanish A2 or intermediate level B1. The course will be taught entirely in Spanish.
This course is the perfect opportunity to polish your Spanish with the help of a native speaker and your fellow-participants!
---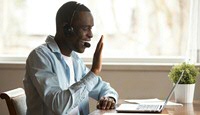 These courses will be taught as an online interactive group course via Blackboard Collaborate; our online classroom for the coming period! One lesson lasts 90 minutes. Per lesson you should count on 2-3 hours of self-study. Read here about everything you can expect from an online language course.
---
Intensive summer course
This summer, we will be offering intensive Spanish Conversation summer courses for both levels. An intensive language course lasts three weeks, during which you have lessons two days a week. Each lesson lasts 90 minutes. You will also spend about 6 hours a week on independent study. View the schedule and register via the links below.
Get a taste during the free Webinar Week!
Sign up for the Spanish webinar, during which you can find out about the courses and the virtual classroom, ask questions and get a taste of what to expect.
Schedule and registration
Rates
| Student | Discount | Full |
| --- | --- | --- |
| € 160 | € 180 | € 200 |
---
We use the Campus Difusión digital platform for these courses. The platform provides the digital methods Gente Hoy 1 & 2, and features tips, videos and exercises. You can subscribe for six or twelve months, so you can keep practising even after the course has finished!
---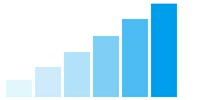 Determine the starting level of a language training online and in your own time with the placement test!
---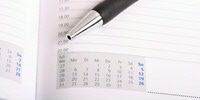 | | |
| --- | --- |
| Last modified: | 14 July 2021 2.50 p.m. |