MSc Sustainable Entrepreneurship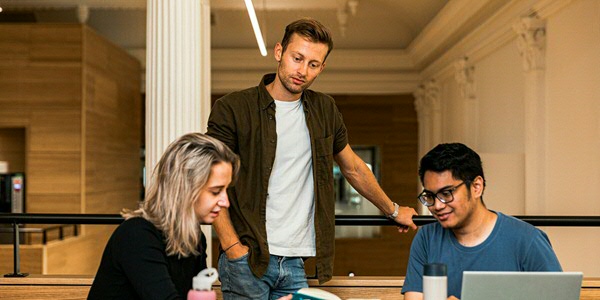 The programme in a nutshell

This international master's degree programme is aimed at creating innovators for the future.

Do you want to learn about all the forms of entrepreneurship and how you can contribute to creating a more sustainable future? If so, Sustainable Entrepreneurship is exactly what you're looking for. During this one-year degree programme, you will study sustainability in every sense of the word, from economic sustainability to social sustainability to environmental sustainability. You will quickly realise that sustainability isn't only related to the environment.

In order to transform our society to a more sustainable one, it is necessary to have academics and professionals who understand that skills possessed by entrepreneurs are necessary to achieve this change. It is likely that in the not too distant future, almost every corporation in the world, big and small, will need to have a sustainability department or at the very least a sustainability expert. Sustainability is the future, whether we want it to be or not.
Our deadline for starting in September 2021 is May 1st 2021.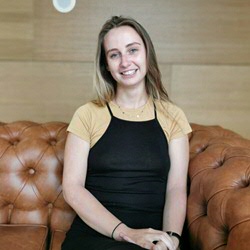 Student testimonial
"One of the main things I like about this master''s programme is that it shows you the depth and breadth that there is to both sustainability and entrepreneurship. I have learned and refined many important skills; the main one being learning how to critically think. We are taught to think outside the box and to look at things from a different perspective, taking even the unintended consequences of our sustainable actions into account. Just because things are done in a certain way, doesn't necessarily mean it's the best way to do things." - Sinead Walsh
General Information
Studying at the University of Groningen means studying at a university ranked among the top 100 worldwide. Campus Fryslân is the eleventh Faculty of the University of Groningen, located in Leeuwarden, the capital of the province of Friesland. Campus Fryslân is an interdisciplinary faculty that conducts teaching and research of societal importance at a national and international scale. You can study Sustainable Entrepreneurship, one of the flagship programmes at Campus Fryslân.
Questions?
Would you like to know more about the degree programme in Sustainable Entrepreneurship or Campus Fryslân? Or do you have questions about studying in Leeuwarden or about how the application and selection procedure works? If so, contact us via phone at +31(0)58 2055022 or by email at cf-se rug.nl. We are more than happy to help you!
| | |
| --- | --- |
| Last modified: | 29 October 2020 08.22 a.m. |