PhD's and Post Docs on Energy
Within different disciplines of Economics and Business, several doctoral and postdoctoral projects are involved in researches related to energy topics. Some projects are externally funded and four of the energy PhD's belong to a dedicated faculty investment in Energy research. The table below gives an overview of the current researches of our PhD and Post Doc candidates. For the descriptions of the researches on energy, please scroll down.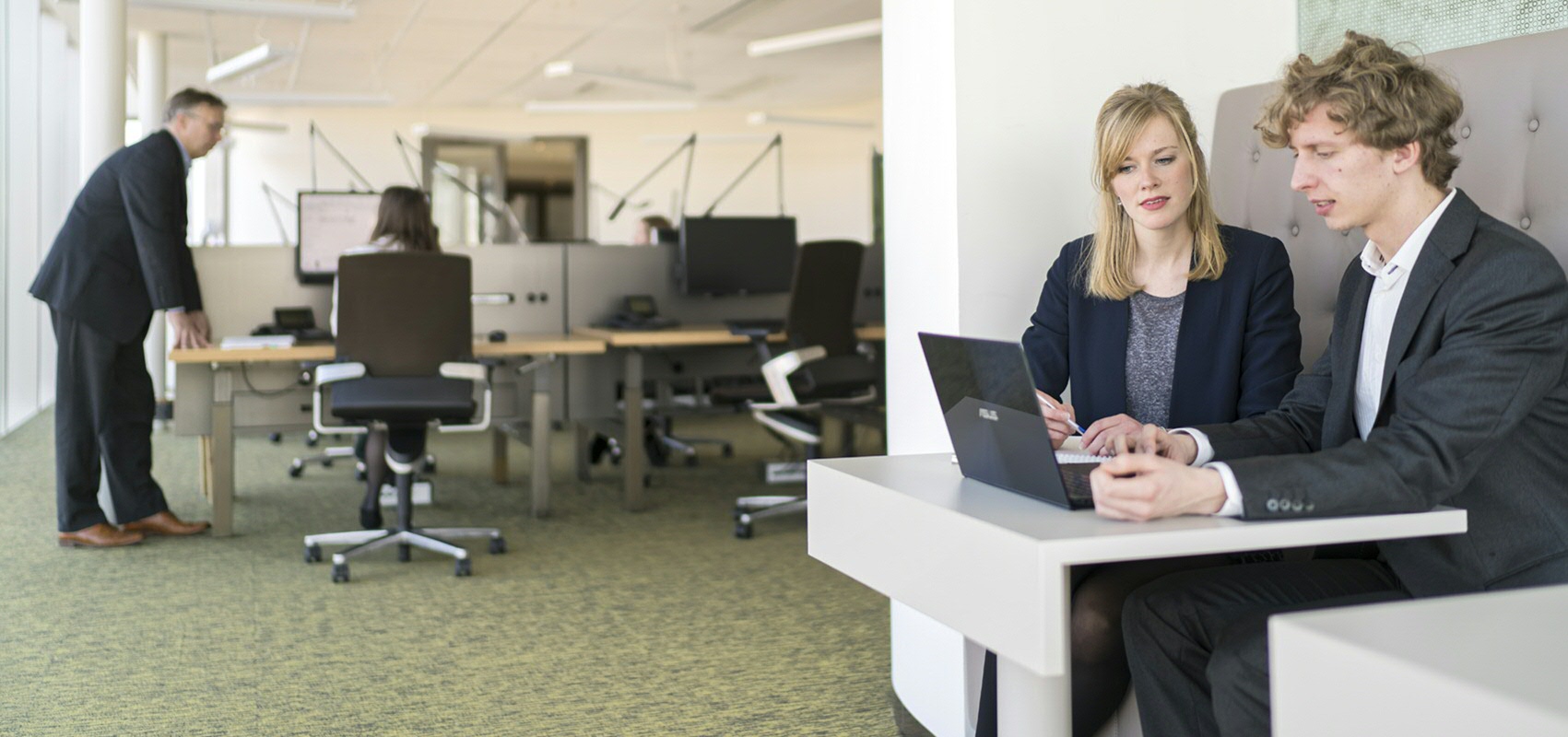 Incentives for Renewable Energy
Title: Operational decision making in the supply chain of renewable transportation fuels
PhD candidate: Jose Lopez
Description: The PhD research project of Jose Lopez focuses on the design and evaluation of Operations Research tools (e.g., mathematical modeling and simulation) to support the strategic decisions concerning the development of sustainable and efficient supply chains for alternative fuels. Specifically, the aim is to expand classical strategic supply chain decision models, such as facility location and network design models, to make them applicable to a renewable energy context. This context is characterized by an underlying market for alternative fuels, which is still very much in transition towards its establishment in society. Consequently, addressing problems related to the development and use of alternative fuel supply chains entails tackling several new modelling challenges.
---
---
Sustainable Service Logistics for Offshore Wind Farms
Title: Logistics network and maintenance service optimization for offshore wind farms.
PhD candidate : Albert Schrotenboer
Description: Efficient and effective maintenance service logistics for offshore wind farms requires a logistics network that addresses the challenges faced in the daily maintenance activities. We consider these challenges by designing new Operations Research models and methods for logistics network optimization and maintenance service logistics. We thereby generalize state-of-the-art Operations Research models in the location science, the vehicle routing, and the workforce scheduling literature. The newly designed solution methods will be applicable for classical Operations Research problems in these literatures. Extensive numerical experiments will provide new insights for future development of logistics networks and maintenance service logistics of offshore wind farms.
---
---
---
Sustainable Service Logistics for Offshore Wind Farms
Title: Planning of offshore maintenance service policies.
PhD candidate : Michiel uit het Broek
Description: Effective maintenance planning, inventory control, and service logistics are crucial to significantly reduce the overall costs of offshore wind farms. However, the specific characteristics of the offshore wind supply chain imply several major research challenges. We use Operations Research techniques to study maintenance, inventory, and logistics strategies that take into account the specific characteristics of offshore wind farms. Extensive numerical analyses provide insights that can be used in practice. The models developed are general maintenance models and are applicable for other maintenance problems as well.
---
Flexi For Future
Title: Viable integration of flexibility in local energy systems with high penetrations of variable renewable energy sources
PhD candidate : Robbert-Jan van den Burg
Description: The current design of the energy supply system is based on large scale centralized energy production, transport over long distances towards local consumers and a few large market parties operating in this system. Nowadays, the share of small-scale local production and consumption of variable renewable energy sources (VRES) is growing. Within this paradigm shift, system integration of different energy commodities as well as flexibility of the system becomes more and more important. Several techniques exist that can increase the energy systems degree of flexibility, some in a more mature stage than others. Examples are energy conversion (P2G, G2P), energy storage (CAES, batteries, water reservoirs), and demand management (prices incentives, and dynamic pricing enabled by smart grid technology). The integration of these techniques requires investments. Currently, however, the much-needed investments in such equipment hardly take place. It seems that within the existing energy market it is hard to position flexibility in such a way that investments in flexibility equipment are potentially profitable for the investor. Therefore, the aim of this research is to investigate how Energy System Flexibility (ESF) can be integrated in an economic viable and cost effective manner in local energy systems with VRES. This should encourage the necessary investments in ESF techniques and therewith also new investments in renewable energy.
---
---
Sustainable Service Logistics for Offshore Wind Farms
Work Package: Coordination of sustainable service logistics
Postdoctoral researcher: Dr. Bolor Jargalsaikhan
Description: Vehicle assignment, routing and timing of transportation of spare parts, technicians and tools for maintenance activities.
---
---
---
Incentives for Energy Transition
Title: The interaction between regulation and alliances: An exploration of the European wind energy industry.
PhD candidate : Nora Balogh
Description: While regulation has important implications for firms` strategic choices, the impact of regulation on alliance strategy is overlooked in academic research. In my PhD, I aim to fill this gap by enriching three core aspects of alliance research (formation, governance, performance) with a regulatory dimension. By means of three projects conducted in the European wind energy industry, I explore (1) how regulation impacts alliance formation, -termination and -extension; (2) the extent to which intensity of regulatory change impacts the choice of alliance governance form and study (3) the relationship between firms` exposure to regulatory change, network composition and firm performance.
---
Incentives for Energy Transition
Title: Prosocial consumer behavior in markets.
PhD candidate : Anouk Schippers
Description: In light of environmental challenges, the transition towards a sustainable society has sparked the development of environmentally-friendly products. However, the market uptake lags behind. In order to nudge consumers towards more sustainable consumption patterns, we need to understand what drives consumers to adopt sustainable innovations. This PhD project examines sustainable consumer decision-making under specific market settings: 1) when buying these kind of products also benefits the seller, 2) when going green may induce socially awkward situations, 3) when sustainable decisions involve switching costs, 4) how consumers can be nudged towards adopting sustainable products when behaviour change is costly.
---
Incentives for Energy Transition
Title: How may climate change risks be addressed in capital markets and how are companies' cost of capital and investor returns affected?
PhD candidate : Arjan Trinks
Supervisors: Machiel Mulder and Bert Scholtens
Description: Climate change poses a fundamental global risk which affects the behaviour and outcomes of energy companies, investors, and –thereby– society as a whole. Consequently, it is imperative to understand how energy companies and investors might help tackling climate change and how climate policy interacts with the behaviour of these agents. Such knowledge would help guide policymakers' and regulators' decisions about the need and content of (additional) climate policy, the regulation of financial markets, as well as their assessment of policy effectiveness.
My research aims to provide new empirical insights by focusing on three topics:
How may climate change risks be addressed in capital markets and how does this impact investor returns?
Why and how would the valuation of fossil fuel assets be affected by strict emissions-reduction targets, and do capital markets correctly evaluate the effects of climate action on the value of energy companies?
How does climate policy design affect the cost of capital and therefore investments in the energy industry?
---
Market Uptake of Renewables
Title: Designing markets for renewable energy
PhD candidate : Daan Hulshof
Supervisors: Machiel Mulder and Catrinus Jepma
Description: In academic literature, consensus exists regarding the need to reduce greenhouse gas emissions. Failing to do so may result in climate change associated with significant economic and social damages. Acknowledgement by governments of the need to reduce emissions has recently resulted in an international agreement to limit the average temperature increase to 2°C above pre-industrial levels. Realising this ambition requires, amongst others, a sizeable structural economic change from non-renewable to renewable-based energy systems: the energy transition.
As renewables are typically more expensive than non-renewables, this transition is not necessarily brought about by markets. However, at least some end-users appear to favour renewables over non-renewables and are willing to pay premiums for the former. Whether consumers actually express their willingness to pay in the market is uncertain because they face an informational disadvantage due to the impossibility of distinguishing renewable from non-renewable energy. This project examines how to effectively resolve the problem of information asymmetry.
---
European gas market regulation
Title: Mergers of gas market areas and competition amongst transmission system operators: evidence on booking behaviour in the German markets
PhD candidate : Jann Keller
Supervisors: Machiel Mulder and Gerard H. Kuper
Description: Transmission networks are crucial for gas wholesale markets and the European internal gas market. In the past, the individual networks of transmission system operators (TSOs) determined market areas, but driven by the prospect of higher liquidity in the wholesale market, welfare gains for society as well as completion of the internal energy market in Europe, market areas have been merged.
Such market mergers, however, may also lead to competition amongst TSOs, as network users gain the possibility to book interchangeable capacity at different TSOs within one market area. A necessary condition for competition amongst TSOs is that network users book network capacity efficiently. The analysis focuses on German market areas, which have experienced the highest market integration so far within Europe.
Contribution:
How efficient is network users' behaviour booking gas transport capacities?
What impact do mergers of gas markets, and network users' booking behaviour have on regulated TSOs and competition amongst TSOs?
---
Design and operation of balanced bioenergy logistics
PhD candidate : Jan Eise Fokkema
Description Bioenergy is recognized as a promising energy source that facilitates disposal of manure waste, avoids landfill gas escape and reduces Green House Gas (GHG) emissions. However, the associated economic and environmental benefits heavily depend on two logistics factors: 1) the design of distribution networks; 2) the decisions in what form such fuels are delivered to end users. This research project aims to develop sustainable and cost-effective logistics configurations for biogas distribution to end-users. Such biogas supply chains are characterized by uncertain supply and demand, supply-driven distribution and grid balance issues. These characteristics strongly affect the design of distribution networks and lead to models that are different from those existing in the literature.
This research aims to provide the following new insights:

1. What are cost-effective and sustainable scheduling and vehicle routing decisions for biogas distribution to gas upgrading facilities?
2. How do such decisions lead to cost-effective and sustainable upgrading facility locations?
3. What are sustainable electricity production schedules for biogas producers?
| | |
| --- | --- |
| Last modified: | 27 May 2020 1.57 p.m. |