Effective Climate Governance for Non-Executive Board Members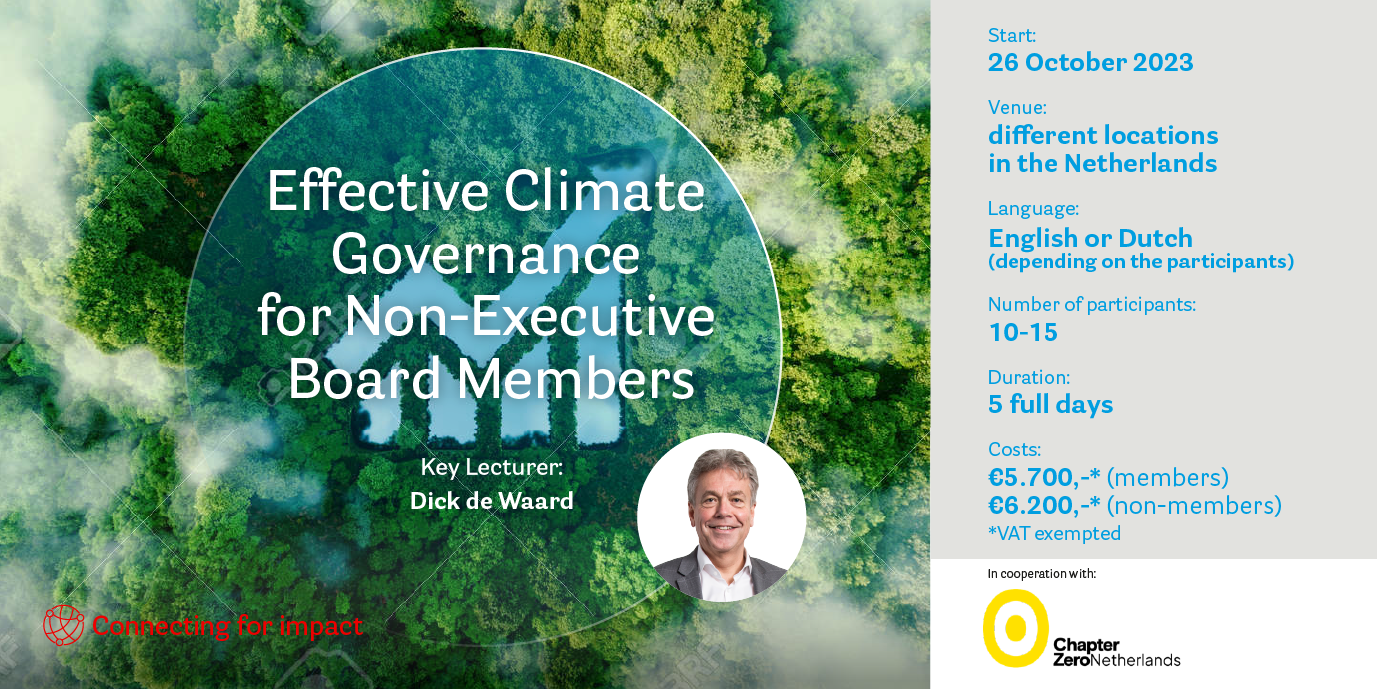 Climate change challenges non-executive board members. They must navigate external climate factors, evolving stakeholder expectations, and changing regulations while strengthening and overseeing long-term strategies.
To effectively fulfill this role, board members need knowledge, insights, tools, and a vision. They need knowledge of climate change's business impact and sustainability transition. Insights into how external factors affect organizations and the role of boards. Tools and strategies to intervene effectively in organizational practices. And a personal vision for action! You will gain all.
---
Prepare for the expected mandatory disclosure (ESRS 2) of ESG knowledge and experience acquired by non-executive board members!
"Focused attention to sustainability issues is vital for companies. That is why it is essential that the supervisory board -from its role as employer, supervisor and advisor- has good knowledge of climate change and its consequences and knows how to get and keep long-term value creation on the agenda and in the strategy!"
Dick de Waard, Professor of auditing and assurance, 30 years experience in researching and lecturing on sustainability, non-financial information and corporate social responsibility
| | |
| --- | --- |
| Laatst gewijzigd: | 13 juli 2023 15:52 |