Eric Bleumink Fund bursaries
This year the Eric Bleumink Fund (EBF) has awarded a scholarship to three talented students from developing countries. They will introduce themselves below.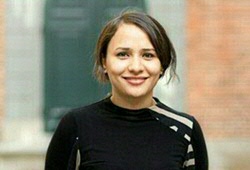 I am Subrata Lamsal, an advocate from Nepal and I am currently pursuing my LLM in Energy and Climate law at the University of Groningen. Coming from a mountainous country, climate change has always been one of my biggest concern. While I was pursuing my undergraduate degree in law, I was sure that I wanted to pursue a career in Climate and Energy because this is not just a local issue but a global one. Thus, I chose to specialize in Energy and Climate Law and since, the Netherlands is one of the champions in terms of clean energy and given the expertise of the faculty at Groningen, I decided to apply for the LLM at the University of Groningen. Upon graduation I want to work for international law firm dealing with climate and energy sector and would eventually want to move back to Nepal to work for the Government of Nepal.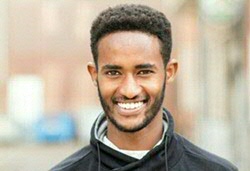 I am Mr. Fthi Arefayne Abadi an Ethiopian MSc student of Computing Science at the University of Groningen. I knew that studying at this University, where it is full of highly qualified professors, technology-rich laboratories and excellent students would be an excellent turning point to get the right knowledge and skills to help my country. However, it was impossible to realize my dream without the EBF scholarship as I am from a family still struggling to cover the essential costs of living. Thanks to the EBF contributors for giving me the chance to fulfill my dreams. My studies at this University will not only help me become Computing Science expert but also it will help me to transfer the knowledge I acquire to my country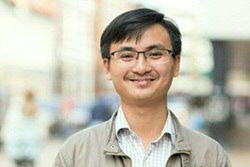 My name is Sreng Uy from Cambodia. I have received an EBF scholarship for a 12-month-study in MA Applied Linguistics at the University of Groningen for the academic year 2016-2017. Before being awarded this grant, I was a teacher of English at the Institute of Foreign Languages (IFL), Royal University of Phnom Penh, Cambodia. This award has offered me the opportunity to pursue a master's degree at an internationally renowned Dutch university, where I will experience high-quality research and education programs that will advance my professional and academic life. Upon graduation, I will return to my home university with better knowledge and skills to continue to improve my teaching of English as a second language and expand my contribution to the field of English language teaching and learning in my country.
Foto's Gerhard Taatgen
| | |
| --- | --- |
| Last modified: | 24 November 2016 3.35 p.m. |