The Aletta Talent Network is the young arm of the Aletta Jacobs School of Public Health. As such, the aim of the Junior Research Meet-up is to bring together young researchers from different fields to share their research themes, to exchange ideas, to receive feedback, and to grow the network of each participant.
If you are a Master student, PhD candidate or a postdoc fellow interested in a Public Health, you are kindly invited to join us for an outstanding program being presented at the very first Aletta's Talent Network Junior Research Meet-up on February 27th, 2019.
Join us for one day of symposia, presentations and workshops designed to address the two branches of the public health: Social and Medical.
An important component at this meeting is the engagement of our young researchers (you!) with transdisciplinary research, therefore special efforts have been taken to encourage you to participate in different activities. This includes short oral presentations selected from submitted abstracts, networking lunch with plenary speakers, and colleagues from different fields.
The meeting will take place at Het Kasteel, which is one of the best meeting locations in the city and only a 2 minutes away from the University Library.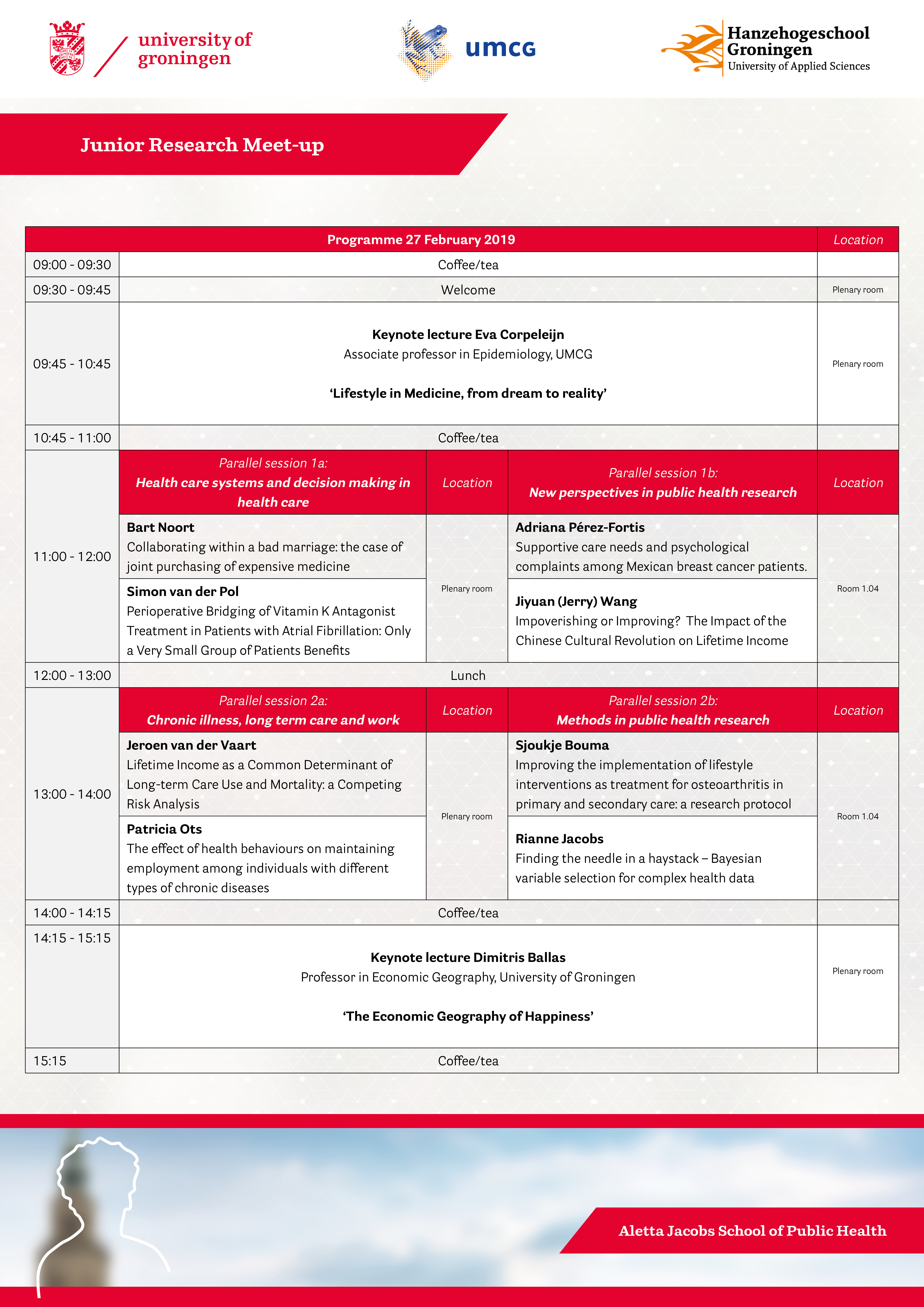 Would you like to present your research?
Those interested in giving an oral presentation of their research can submit an abstract following the guidelines below. Participation in the Junior Research Meet up will be free of charge.
Guidelines for abstracts
The title of the abstract should not exceed 20 words.
The abstracts should be submitted in English.
The length of the abstract should not exceed 300 words and it should contain a clear background, aim, method, (expected) results and conclusions, when applicable.
Please provide three key words.
Detailed project ideas and proposals are also permitted, provided that they adhere to the abstract guidelines.
Authors details should be listed below the abstract (first and last name of each author and their corresponding affiliations).
The first author is allowed to submit only one abstract, but can be co-author in other abstracts.
The deadline for abstract submission will be January 1st, 2019.
The abstracts should be submitted via this link.
Presenting authors of accepted abstracts might be asked to act as discussants of other abstracts and presentations to increase the interaction between researchers of different fields.
Please join us on February 27th, 2019 for what is shaping up to be an excellent meeting.
Attend, present, connect…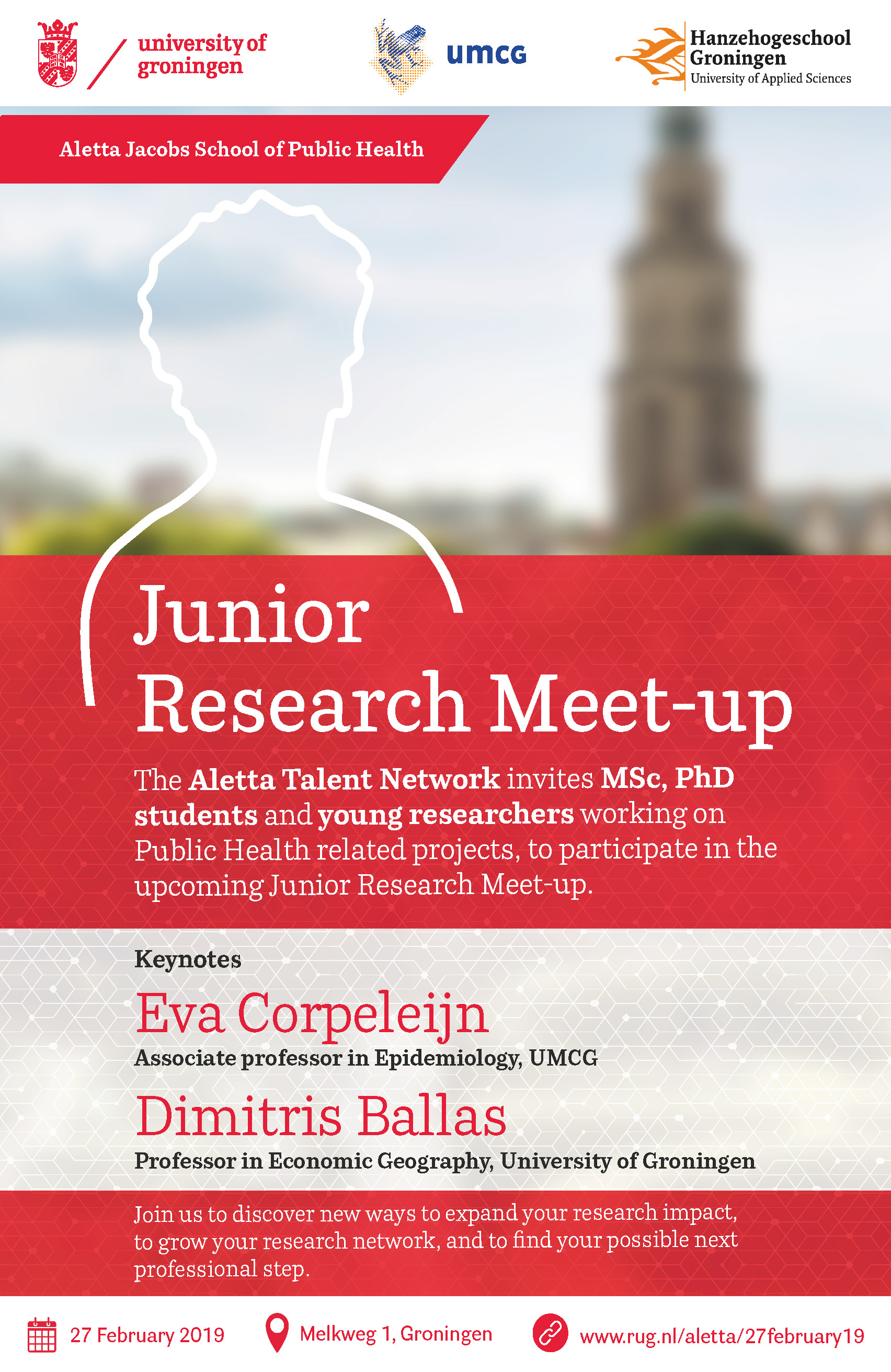 | | |
| --- | --- |
| Last modified: | 18 February 2019 09.23 a.m. |