Aletta's Regional Year Challenge
Do you want to make more societal impact in the field of public health? Then the Northern Netherlands is the place to be. The North offers excellent (applied) university courses geared towards tackling complex (public) health challenges. In the north, we are eager to create sustainable impact by organizing collaboration and alignment between courses as well as providing our students access to a unique cohort, longitudinal health dataset (Lifelines).
What if we could create more societal impact by aligning the efforts of students in various educational programs during one year to create solutions and insights for one overarching regional challenge? What if we could turbo charge our efforts by tapping into our unique regional strengths? These questions led to the Aletta's Regional Year Challenge.
Aletta's Regional Year Challenge
In September 2021 we will start a pilot. Students from 7 different Northern educational programs will work on real life challenges by (public) health stakeholders contributing to the overall Year Challenge:
How can we strengthen the health capability of the citizens within the Northern part of the Netherlands (Groningen, Friesland and Drenthe), with extra attention for people who have a lot to gain?
Examples of sub-challenges include (in progress):
Wilhelmina Ziekenhuis Assen (WZA): In what way can a hospital improve the general health of the population?

Zorg Innovatie Forum (ZIF): How do we reach people that need help with realising their health potential the most?

Gemeente Groningen: How can we ensure that the last years of people's lives will be as happy, healthy and independent as possible?
Our students will have access to a Lifelines public health dataset to explore and deepen their understanding of these challenges. Through networking events all students, clients and end-users will be able to share insights and results. Results may include visualisations of data, policy advice and practical innovative on-the-ground solutions, such as suggestions for redesigning services.
Features of our program
Participating students follow their own regular educational program. In addition they are expected to go the extra mile by working on a sub-challenge, exploring Lifelines data, and attending networking events.
Real-life complex (public) health challenges. Students work on a sub-challenge -put forward by a collaborating client- that is within the realm of the regional year challenge.

Guided by real-world data. Participating students gain access to a Lifelines dataset and toolkit to help explore their sub-challenge. With the help of a data-science expert within their own institute.

Share and connect. Attend networkingsessions to share insights, lessons learned and results regarding their sub-challenge with students from all participating educational programs and clients.

Access to a unique ecosystem of partners. Ranging from University Medical Centers, Lifelines data experts, regional hospitals, Public Health organizations, etc.
Students participating in the pilot will receive a AJSPH certificate.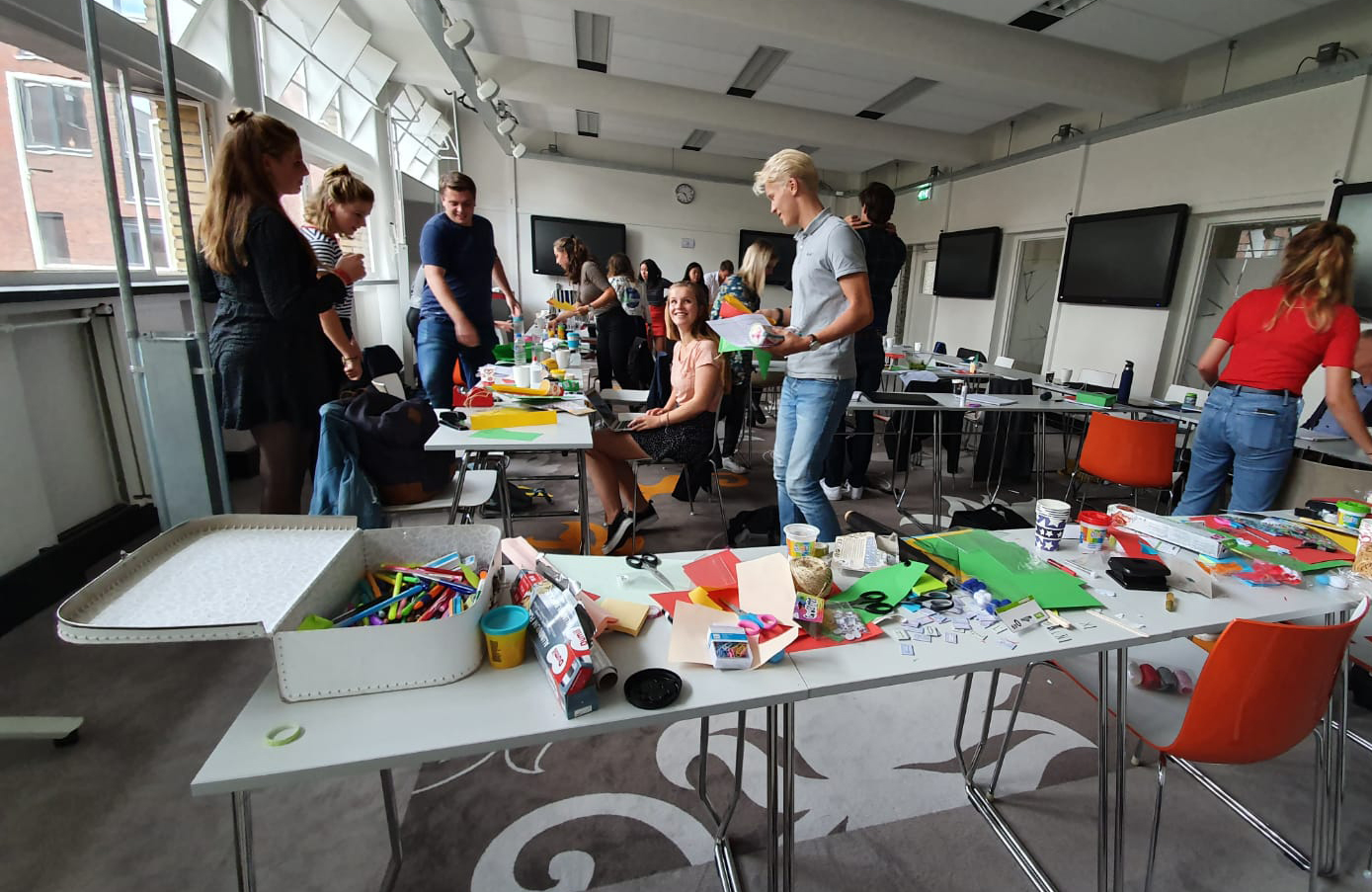 Participation
Students can join by contacting their participating educational program coordinator (check partner section for participating educational programs).

Educational programs interested in future collaboration may contact Marije Bosch (m.c.bosch@rug.nl).

Clients interested in future collaboration may contact Marije Bosch (m.c.bosch@rug.nl).
Partners
Coordination: Patient Centered Innovation (PACE) UMCG, Lifelines, AJSPH

Educational programs: Minor More Healthy years (UG), Minor Datawise (UG), Research Master Track Health Systems and Prevention (UMCG), Master Healthy Ageing Professional (Hanze UAS), Minor Healthy Ageing (Hanze UAS), Master Design Driven Innovation (NHL Stenden), Master Health Innovation (NHL Stenden)

Clients (to date): UMCG, Wilhelmina Ziekenhuis Assen, Zorg Innovatie Forum, Gemeente Groningen, University Center Psychiatry, Drenthe Gezond
| | |
| --- | --- |
| Last modified: | 07 June 2021 2.29 p.m. |