Aletta Research Meet-up
| | |
| --- | --- |
| When: | Tu 06-11-2018 |
| Where: | University of Groningen, Zernike Campus, Duisenberg Building |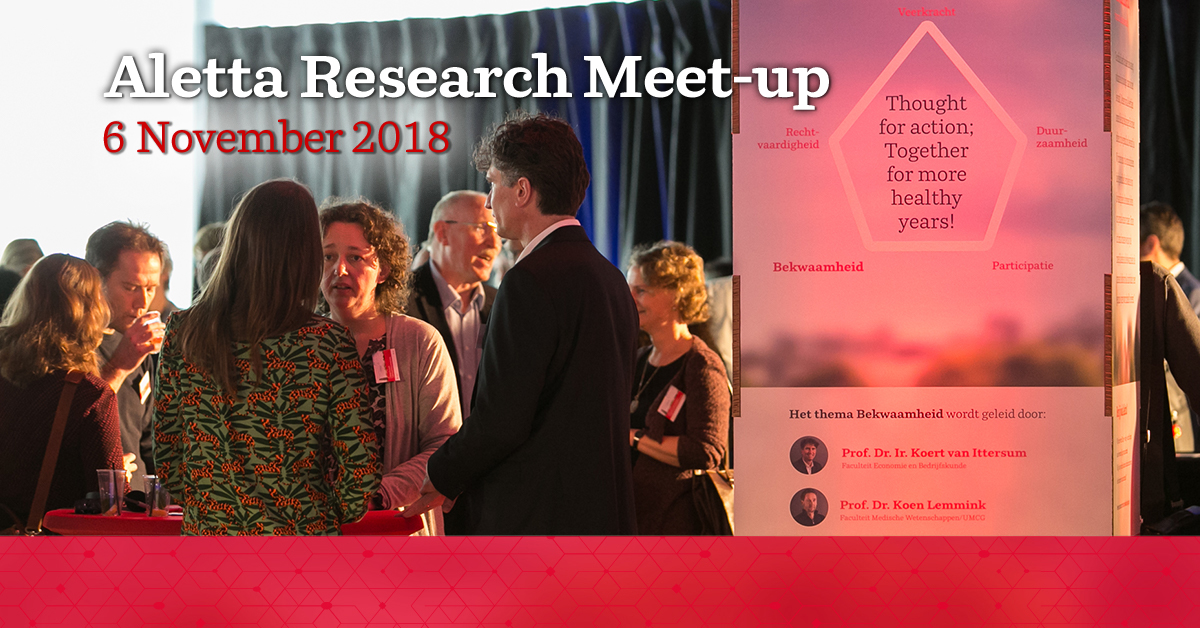 Following up on our Research Meet-up of Thursday June 7, we will reunite on Tuesday November 6.
Topics for the day:
Health Inequality
Life Course Perspectives in Public Health Research
Use the opportunity to:
Deepen your knowledge of the specific topics during workshop/seminar
Share ideas and opinions on these topics from an interdisciplinary perspective
Strengthen your network with researchers and professionals from other fields

Keynote speakers:
Scott Burris, Professor of Law and Public Health at Temple University; Law and public health: how law influences public health and health behaviour.
Ute Bültmann, Professor of Work and Health at the University of Groningen; Work in Life - work and health from a life course perspective
Besides the two keynote speeches you can look forward to a morning and afternoon session of workshop or seminar. The full programme will be announced soon.
Register for the day now to get a spot!