Sierksma, Prof. Gerard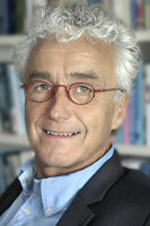 Gerard Sierksma is professor of Quantitative Logistics at the Faculty of Economics and Business. He studied mathematics, physics and astronomy at the University of Groningen and gained his PhD in mathematics in 1976. He has been concentrating on the practical application of mathematical methods ever since. In recent years, Sierksma has been working on the development of decision support computer systems for industry and top-level sports. His research focuses mainly on the combination of science and sport. For example, Sierksma advised the KNSB (the Dutch ice-skating association) on the composition of the speed skating team for the Olympic Games in Vancouver and Sotsji. Alongside his position of professor, he also holds various other posts, including that of scientific advisor to ORTEC-TeamSupportSystems. Sierksma claims that punishing doping users in retrospect is the deathknell for sport. 'Sport is becoming something we can't take seriously anymore, what with all these doping scandals. Here we are cheering for winners who may have to return their medals tomorrow – or in eight years' time. Once the medal has been awarded, the doping file should be burnt,' says Sierksma.
Sierksma has been campaigning for years for a fairer way to time skaters, for example including thousandths of seconds. At the 2013 Dutch Sprint Championships, that would probably have resulted in a different winner than Stefan Groothuis. If several different times are logged and it is not clear who has won the 500 metres in speed skating (like at the Olympics in Sochi), a skate-off should be held, says Sierksma.
Previously in the news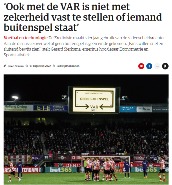 | | |
| --- | --- |
| Last modified: | 22 August 2022 11.24 a.m. |