Wanneer:

vr

22-09-2017 08:30 - 18:00
Waar:

De Oosterpoort, Trompsingel 27, Groningen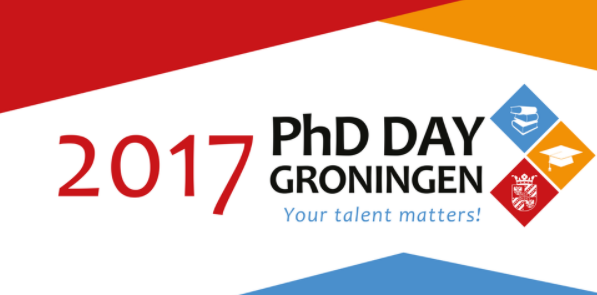 This year's PhD Day Groningen will be bigger than ever before! On 22 September, the PhD Day will be organised by PhD students from the University of Groningen (UG) for PhD students to broaden their research and career perspectives. Registration opens on 1 June. Spread the word to your fellow PhD students and be sure to sign up if you want to be ensured of a spot.
Every year the PhD Day attracts hundreds of PhDs from different disciplines from all over the Netherlands, making it one of the biggest career events in the country. This year's theme is "Your Talent Matters!". Our aim is to emphasize that the talents of PhD students extend beyond writing a thesis. PhDs are challenged to further explore these talents and to use them in their future career inside or outside academia. The day will be filled with talks and workshops, and will end with an optional dinner and drinks. The first confirmed speakers are:
Nobel Prize winner Prof. Ben Feringa
dr. Malvina Nissim, Teacher of the Year 2016
Camiel Verschoor, co­founder and CEO of Artificial Intelligence software company birds.ai
philosopher dr. Menno de Bree
Prof. Ingrid Molema, who is involved in the Talent Development program at the University of Groningen