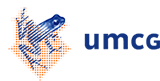 Oncology 2-11 July 2018
A course on clinical and experimental Oncology
The Summer School 2017 took place in Vienna, Austria. Please view the programme of last years summer school in The Netherlands in 2016. (Programme 2016)
In July 2018, the summer school Oncology is organised in Groningen again: 2-11 July 2018
During the summer school oncology 2016 the educational program had
two parts; the mornings filled with lectures for the whole group and in the afternoon the group split
into the clinically oriented group-T1 and the research oriented group- T2. The afternoons focussed on practical learning, such as, case presentations, post, lab and ward rounds, problem based learning and workshops.

T1 track: The goal of this track is to get familiar with oncological care in practice, to learn about treatment of the most common tumors and learn about oncology-related problems. It focuses on communication with patients, palliative care, pain management, terminal care and euthanasia. In the afternoon, the track will continue with a clinical program including; clinical reasoning, discussion about prepared presentations by the participants, ward rounds, skills training at the Clinical Training Centre, tours to the radiology department and the PET centre, etc.
T2 track: The purpose of this program is to introduce various exciting aspects of translational oncological research, with a focus on cutting edge research topics from within the University Medical Center Groningen. The participants of this track attend the same morning program as the clinical T1 track. The afternoons will be different and more research based. The students will be introduced to different facilities and laboratories and given interactive lectures by top-researchers from different backgrounds. The research areas that will be covered are: Fundamentals of preclinical and clinical cancer research, t argeted therapy (bench to bedside), epigenetics in cancer, systems biology, tumor stem cells, tumor imaging and patient tailored therapy. Furthermore, participants will give a PowerPoint presentation about their subject and have the opportunity to gain some hands-on experience in performing laboratory experiments.

In the evenings a varied social program was offered for relaxation and further getting to know each other.
| Information | |
| --- | --- |
| Period | 2-11 July 2018 |
| Location | University Medical Center Groningen, University of Groningen |
| Fee | t.b.a. |
| Course language | English |
| Number of participants | 35 students |
| Certificate | After participating in the entire educational and research course |
| Application | will open soon |
| | |
| --- | --- |
| Laatst gewijzigd: | 24 september 2017 15:48 |