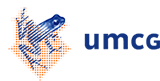 Organising Committee 2017
Chair
Hi there! My name is Alexandra Pascenco. I am the chair of the organizing committee for the Summer School Ageing Brain 2017. I am a third year medical student and I'm interested in psychiatry. In my spare time I enjoy watching movies and travelling.
Hope this Summer School will be an unforgettable experience for us all and I am looking forward to meeting you all in summer! :)
Secretary
Hi! My name is Kjell Hannessen and I am the secretary of this year's Summer School Ageing Brain. Currently I am in my second year of the bachelor of medicine in Groningen. I like hanging out with friends and being active at our medical faculty association. Besides the Summerschool I am organizing a trip abroad for the medical students in Groningen. I am the secretary of the Summer School, which means you will mainly have contact with me. You can ask me any questions you have about the Summer School and I will do my very best to answer them. Ofcourse I am looking forward to meet you all this summer!
Treasurer
My name is Sarah, and I am the treasurer this year. I am 19 years old and I come from a small town in the Netherlands. However, I have been living in Groningen for 1,5 years now while I am studying medicine in the molecular medicine community. Over the past year I have developed a great interest in neurology, and would like to spread my enthusiasm to others! Other than my studying, I like to run and I play the piano and guitar.
I hope to see many new, interesting people during our Summer School this year!
PR
Hi! My name is Sonja. I'm 19 years old and this year I'm charge of the public relations and health examinations.
Currently I'm in my second year of medicine and I am really enjoying my time in Groningen. Besides the Summer School Committee I'm also chair of the medical association's Almanac Committee and a student-member of the Education Committee of Medicine. I also work for the ICU-student team at the UMCG. I'm really looking forward to spending an incredible time with all you guys this summer! And I hope to see you al in Groningen!
Social programme
Hello! We are Marlinde and Hannah, we are going to make sure the Summer School Ageing Brain contains an amazing Social Programme! There is a lot to do in Groningen, the greatest student city of the Netherlands, and we are looking forward to show this to you all. From theme parties to an international cooking event, this all to make sure your stay in Groningen will be complete and unforgettable! We are excited to meet you all and show you our beloved Groningen!
Hi! I'm Hannah, one out of the two who is going to organize the Social Programme. Currently I'm in my second year of medicine in Groningen. I'm an active member of the medical study association where I will be organizing the abroad trip for students. Furthermore, I like to play tennis and party with my friends. I hope to see you all in Groningen this summer!
Hi! My name is Marlinde and I am 19 years old. I'm in my second year of medicine at the University of Groningen. I live in Groningen as well, together with two friends from home so I am very lucky with my roommates! This year Hannah and I will take care of the Social Programme of the Summer School Ageing Brain, so I hope we will be able to entertain you guys for the two weeks you are in Holland! Hopefully the food will be tasty en and you'll make friends for life. Also, you can find out what medicine is like in other countries and you'll get to know foreign people and cultures and the Dutch culture of course (try to get used to bikes ;)). We hope to make this an experience you will never forget!
Educational Programme
Hi everyone, my name is Otmar and I'm 20 years old. Currently, I'm in the third year of medicine. Besides organizing the Educational Programme of the Summer School Ageing Brain 2017, I'm in the board of the medical faculty pub 'Villa Volonté'! My hobbies are playing tennis and going out in the beautiful city of Groningen. Furthermore, I really enjoy visiting music festivals in the summer. I hope you are as excited about this Summer School as I am and I see you guys in a bit!
My name is Olga. I'm a twenty years old medical student in Groningen. This year I will be responsible for the Educative Programme together with Otmar. I am really looking forward to the Summer School. I like the neurology part, this in combination with the technical part makes Ageing Brain a brilliant concept for me. Besides my study I'm working as an assistant at the GP emergency service. During my free time I'm training for a half marathon. Furthermore I really like to sail with friends or to teach children how to sail at the sailing school. The international part of medicine attracts me. For a scientific programme I will go to Ethiopia next year.
The international part of the Summer School appeals to me. I think that the Summer School will give us a nice opportunity to get knowledge of different cultures. I hope to see you this summer!
| | |
| --- | --- |
| Laatst gewijzigd: | 15 februari 2017 09:36 |