Neurogenetics
Dr. Dineke Verbeek's group studies the genetics of movement disorders, including spinocerebellar ataxia (SCA) and dystonia. See below.
Genetic screening in children with epilepsy Early and broad genetic screening of children with epilepsy using targeted next-generation sequencing. Aiming to improve diagnosis and quality of care. Is part of the ANDDI research programme.
Research work on SCA and dystonia
SCA is a rare diseases with an incidence of 1-3 per 100,000. SCA is a movement disorder and shows a clinically diverse phenotype, including ataxia, dysarthria, nystagmus, and other symptoms. The pathology involves cerebellar atrophy (Purkinje cells). It is a genetically heterogeneous disorder and 41 loci and 27 genes have been recognised as associated with it. However, some 30% of cases do not have a genetic diagnosis. We are:
• Hunting for novel disease genes in movement disorders using NGS techniques and focusing on ataxia and dystonia
• Generating disease models: in vitro and in vivo to unravel underlying disease mechanisms and increase knowledge on molecular mechanisms in various movement disorders
We are using exome sequencing, selected variants and targeted arrays to identify novel SCA genes in families and in single cases to discover key regulators of neurodegeneration.
Publications
Using the shared genetics of dystonia and ataxia to unravel their pathogenesis Nibbeling EAR, Delnooz CCS, de Koning TJ, Sinke RJ, JinnahHA, Tijssen MAJ, Verbeek DS. Neuroscience & Biobehavioral Reviews 2017 Apr;75:22–39.
PhD thesis: The molecular neuropathology of spinocerebellar ataxia type 23, Cleo Smeets (University of Groningen, March 2016)
Duarri A, Lin MC, Fokkens MR, Meijer M, Smeets CJ, Nibbeling EA, Boddeke E, Sinke RJ, Kampinga HH, Papazian DM, Verbeek DS. Spinocerebellar ataxia type 19/22 mutations alter heterocomplex Kv4.3 channel function and gating in a dominant manner. Cell Mol Life Sci. 2015 Apr 9.
Nibbeling E, Schaake S, Tijssen MA, Weissbach A, Groen JL, Altenmüller E, Verbeek DS, Lohmann K. Accumulation of rare variants in the arylsulfatase G (ARSG) gene in task-specific dystonia. J Neurol. 2015 Apr 1.
Duarri A, Nibbeling EA, Fokkens MR, Meijer M, Boerrigter M, Verschuuren-Bemelmans CC, Kremer BP, van de Warrenburg BP, Dooijes D, Boddeke E, Sinke RJ, Verbeek DS. Functional Analysis Helps to Define KCNC3 Mutational Spectrum in Dutch Ataxia Cases. PLoS One . 2015 Mar 10;10(3):e0116599.
Groen JL, Andrade A, Ritz K, Jalalzadeh H, Haagmans M, Bradley TE, Jongejan A, Verbeek DS, Nürnberg P, Denome S, Hennekam RC, Lipscombe D, Baas F, Tijssen MA. CACNA1B mutation is linked to unique myoclonus-dystonia syndrome. Hum Mol Genet. 2015 Feb 15;24(4):987-93.
Smeets CJ, Verbeek DS. Cerebellar ataxia and functional genomics: Identifying the routes to cerebellar neurodegeneration. Biochim Biophys Acta. 2014;1842(10):2030-2038. Review.
Jezierska J, Goedhart J, Kampinga HH, Reits EA, Verbeek DS. SCA14 mutation V138E leads to partly unfolded PKCγ associated with an exposed C-terminus, altered kinetics, phosphorylation and enhanced insolubilization. J Neurochem. 2014;128(5):741-51.
Duarri A, Nibbeling E, Fokkens MR, Meijer M, Boddeke E, Lagrange E, Stevanin G, Brice A, Durr A, Verbeek DS. The L450P mutation in KCND3 brings spinocerebellar ataxia and Brugada syndrome closer together. Neurogenetics. 2013;14(3-4):257-8.
Jezierska J, Stevanin G, Watanabe H, Fokkens MR, Zagnoli F, Kok J, Goas JY, Bertrand P, Robin C, Brice A, Bakalkin G, Durr A, Verbeek DS. Identification and characterization of novel PDYN mutations in dominant cerebellar ataxia cases. J Neurol. 2013;260(7):1807-12.
Duarri A, Jezierska J, Fokkens M, Meijer M, Schelhaas HJ, den Dunnen WF, van Dijk F, Verschuuren-Bemelmans C, Hageman G, van de Vlies P, Küsters B, van de Warrenburg BP, Kremer B, Wijmenga C, Sinke RJ, Swertz MA, Kampinga HH, Boddeke E, Verbeek DS. Mutations in potassium channel kcnd3 cause spinocerebellar ataxia type 19. Ann Neurol. 2012;72(6):870-80.
PhD thesis: The genetic and molecular mechanisms underlying spinocerebellar ataxias, Justyna Jezierska, University of Groningen, 2013. Full text available via this link.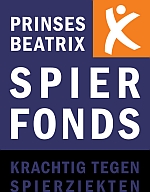 Group members
Michiel Fokkens
Mirjam Roffel
Corien Verschuuren-Bemelmans
Past members: Cleo Smeets, Justyna Jezierska, Anna Duarri
Collaborators
UMC Utrecht, Department of Genetics, Dennis Dooijes
UMC Groningen, Department of Neurology, Marina de Koning-Tijssen, Berry Kremer
UMC Nijmegen, Department of Neurology, Bart van de Warrenburg
| | |
| --- | --- |
| Laatst gewijzigd: | 20 maart 2017 16:45 |