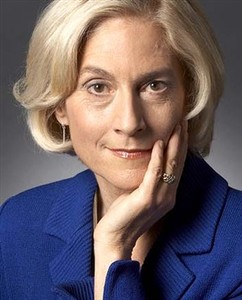 This event has already taken place . Listen to an audiofile of Martha Nussbaum's lecture.
This year the Department of Arts, Culture and Media celebrates its 10th anniversary with the program Arts and Humanities: Of(f) Course, which will be organized together with the Research Centre Arts in Society on 25-26 June 2013. Among the speakers is the renowned American philosopher Martha Nussbaum.
The title of this conference, Arts and Humanities. Of(f) Course points to the fact that both the arts and the humanities have lost their self-evidence in a world where 'bottom line' economic standards are becoming increasingly dominant. Universities are increasingly confronted with demands to 'valorize' academic research, but ways to do so are less obvious for the humanities than they are for (much of) the natural sciences. Whatever the outcome of this process, the arts and the study of the arts will demand new approaches towards research and education. How should the humanities deal with this problem? What kinds of theoretical frameworks and methodologies can be developed to respond to changing attitudes and societal problematics? And, finally, what does it mean to be 'off course'? In this challenging climate, should the humanities adhere to familiar terrain, or stray from the beaten track
Programme
Tuesday 25 June, 19:30-21:30h

Location: Aula, Broerstraat 5

Lecture by Martha Nussbaum (professor of Law and Philosophy, University of Chicago): Not for Profit

Response by Liesbeth Korthals Altes (professor of Comparative Literature, University of Groningen)

(organized together with Studium Generale Groningen)

Wednesday 26 June, 9:30-15:30h

Location: Doopsgezinde Kerk, Oude Boteringestraat 33

Confirmed speakers: Bernard Darras (professor Aesthetics and Semiotics, University of Paris I), Jan Masschelein (professor of Psychology and Education, University of Leuven), Jean-Marie Schaeffer (research director School for Advanced Studies in the Social Sciences, EHESS), Vanessa Reinwand (professor Cultural Development, University of Hildesheim), Mark Fisher (Goldsmiths University of London) and Murray Smith (professor of Film Studies, University of Kent). Download a detailed time schedule and the abstracts.

Wednesday 26 June, 16:00-17:30h

Location: Doopsgezinde Kerk, Oude Boteringestraat 33

Debate: The Humanities, the University and Society

With Martha Nussbaum, Jean-Marie Schaeffer, Bert Verveld (Secretary General Office of the University of Groningen), Gillis Dorleijn (member governing board humanities NWO) and Barend van Heusden (professor Culture and Cognition and chair of the Department of Arts, Culture and Media Studies, University of Groningen). Chaired by Hans Maarten van den Brink (director of Dutch Cultural Media Fund).
Registration and tickets
Tickets for Martha Nussbaum's lecture can be ordered at Studium Generale. Costs: €5 regular, €3 students and SG members. Update: the lecture is sold out! A video connection will be available with the Geertsemazaal.
Tickets for the conference on 26 June can be ordered at the University Shop. Costs: €50 (external), €30 (RuG employee), €10 students. These rates include the debate. If you only want to visit the debate, the costs are as follows: €10 regular, €2 student.
This event is supported by the Groningen Research Insititute for the Study of Culture (ICOG) and sponsored by Valiz publishers. De Groene Amsterdammer is media partner. Pleas check this website for updated information, check the facebook page, and follow us on twitter. For further questions, please contact t.e.lijster@rug.nl
| | |
| --- | --- |
| Last modified: | July 09, 2014 15:15 |
More news
October 19, 2016

Autumn edition Broerstraat 5

The Autumn edition 2016 of Broerstraat 5, the Dutch alumnimagazine of the University of Groningen, has been published. The pdf is to be read on line.

October 18, 2016

UG observes rules in PhD Scholarship experiment

On 1 September, the UG started the experiment which aims to attract PhD scholarship students in addition to the existing group of PhD students on a contract. The scholarship students form an entirely new category of students who write their own proposals,...

October 17, 2016

University of Groningen given leading role in EU-China collaboration in higher education

The modernization of higher education degree programmes is not only high on the political agenda in Europe (the 'Bologna Process'), but also in China. The Chinese consider it vital to align the programmes on offer with the needs of society. The globally...