Prof. Gert de Roo: 'Show opponents wind parks are in their interest'
If the province of Drenthe wants to prepare the way for creating wind parks in the Veenkoloniën (Drenthe peat region), then it must show the inhabitants that they are also in their interest. Possibilities include making the locals part-owners, or pointing out the added value of windmills in the landscape, and certainly by turning the area into an energy region the inhabitants can be proud of. This is the opinion of Prof. Gert de Roo, professor of Planology at the University of Groningen. 'A slick image of what it will all look like in twenty years' time is deceptive manipulation. It's simply pearls before swine, because everyone sees through it.'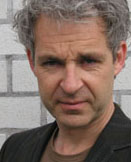 There has been a lively discussion in Drenthe for months about the possible creation of a wind park near Borger-Odoorn. Because the province has been very reticent about installing windmills in recent decades, the Cabinet feels that now it's Drenthe's turn to contribute to the sustainable ambitions of the government. Windmills in Drenthe can finally be justified financially, because the installations are currently so high that they can even function in a 'windless' province.
Emotional
However, opposition is correspondingly greater simply because there's hardly a windmill to be seen in the whole province, says De Roo. 'Plans to change something in the landscape always meet opposition. People are frightened of new things. This is definitely not irrational, but it is emotional. On top of that, people in the Veenkoloniën have an oversized inferiority complex. They are already on the defensive.'
NIMBY
They are known as Nimbies, planological obstructionists shouting 'not in my backyard'. The phenomenon is well known in Drenthe. De Roo is of the opinion that the objections of the inhabitants related to spoiling the view don't cut any ice. 'Once the windmills are there, new inhabitants won't complain about the "ugly" view. And if we give in to fear of anything new, nothing in the landscape would ever change. My own view is of electricity pylons crossing a nature reserve. You could call that ugly, but I think that it is an element that livens up the landscape a bit.'
Straight

lines

As objections to windmills are gradually becoming commonplace in administrative law, the threshold against starting a procedure against them is as low as the colossi themselves are tall. If the inhabitants don't want windmills, they won't be built. According to De Roo, it's thus up to the province to ensure that the inhabitants begin to feel attached to their windmills. 'It would be an enormous help if the inhabitants could view the windmills as being in their own interest. Because they are currently very expensive, it's harder to adopt windmills and become a part-owner, but it's certainly not impossible. Secondly, you could show the inhabitants how beautifully windmills can fit into the landscape, for example the North Holland landscape with all those long, straight lines.'
Energy

landscape

De Roo has even higher expectations of a different solution. He wants the Veenkoloniën to be marked an 'energy landscape', where not only windmills but also geothermal and biofermentation installations form part of the view. This new identification would dovetail perfectly with the peat history of the area. 'It would involve the inhabitants more in their landscape, provide them with a new identity and benefit their wallets.'
Curriculum

Vitae

Gert de Roo is professor of Planology at the Faculty of Spatial Sciences of the University of Groningen. Earlier this year, he published 'Energielandschappen, de 3de generatie' [Energy landscapes, the 3rd generation] together with Klaas Jan Noorman.
| | |
| --- | --- |
| Last modified: | August 09, 2012 11:59 |