Prof. Dirk Strijker: 'Countryside will empty without high-speed internet'
Make high-speed internet available throughout the Dutch countryside as soon as possible – otherwise inhabitants and businesses will leave rural areas and the population will shrink even faster than it is already. This is the message Dirk Strijker, professor of Rural Development at the University of Groningen, wants to convey.
For many people living in the countryside, it's not always easy to Skype with a cousin in New Zealand, post holiday snapshots on Facebook or check up on how the milk prices are doing online, because the internet connection in many rural homes is simply too slow. And it's high time that changed, Strijker feels.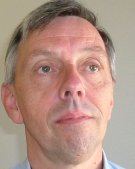 Fibre

-optic cable to every front door

Eleven years ago Strijker wrote to the VROM Council (of the former Ministry of Housing, Spatial Planning and the Environment) setting out what would be the best investment to safeguard the future of the countryside: fibre-optic cable to every front door. 'We counted 75,000 addresses in the northern Netherlands countryside without access to high-speed internet then', Strijker recalls. 'And in the meantime, as far as I know, nothing has changed.'
Basic

necessity

So now Strijker is again trying to get rural broadband internet on the agenda. 'We shouldn't wait any longer. You can feel in your bones that businesses and inhabitants will otherwise begin to move away', he says. 'For many people high-speed internet has become a basic necessity, just like water, electricity and paved roads. Families with children or people who sometimes work from home simply want a quick connection.'

One of Strijker's Master's students has investigated the situation in the North and discovered that small businesses in sparsely inhabited areas also consider internet connection speed to be crucial. 'There's a real danger that the small consultancies or architectural firms we so love to see working from the countryside will decide to move elsewhere.'
Half

a billion euros

The chances are extremely small that the cable companies will lay the necessary cables. Hooking up thinly populated areas just isn't economically feasible because laying fibre-optic cable is expensive. Strijker estimates the costs to be just under half a billion euros. Private individuals won't be quick to have broadband cable laid either. 'There have been a number of initiatives to have village inhabitants finance the cable-laying together. But people there have often already invested in a satellite dish to watch television. And if they are less interested in fast internet, they will not want to contribute towards a fibre-optic cable.'

Politicians are not very enthusiastic either, Strijker knows quite well. 'Politicians prefer to leave behind something tangible like a building for all to see than some very expensive underground cables. A good case in point in our province is the Groninger Forum', he explains. 'Another problem is that technological development in this area is very fast but also highly unpredictable.' Strijker believes that the reason that the diggers weren't ready to start work on the cable trenches a decade ago was because everyone thought at the time that wireless would be the way of the future. 'That solution hasn't panned out yet and I don't think we should wait any longer to see if it will. If we really want to prevent the countryside from emptying, the fibre-optic cables need to be laid now. The Hague and the provinces will just have to raise the money.'
Curriculum

Vitae

Prof. Dirk Strijker studied economics in Groningen and was awarded a PhD in 2000 by the University of Amsterdam for a study of regional differences in European agriculture. He has been the Mansholt Professor of Rural Development since 2005. This chair was endowed by the Faculty of Spatial Sciences at the request of the Stichting voor Hoger Landbouwonderwijs (Foundation for Higher Agricultural Education). Strijker writes about the economic aspects of agriculture and agricultural politics, not just for an academic audience, but also for the general public as columnist for the northern daily Dagblad van het Noorden (until 2009) and farming magazine De Boerderij (since 2010).
| | |
| --- | --- |
| Last modified: | August 09, 2012 11:59 |