Professor Sloot: online stores booming, what should traditional retailers do?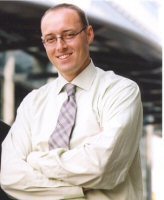 The inaugural lecture of Professor Laurens Sloot (2 October, 4.15pm) is about the impact of the Internet on the way consumers select and purchase products and services.

Sloot calls the rise of online retailing a 'disruptive innovation' for traditional retailers. Furthermore he poses the question what actions retailers can take so that they are able to serve their customers on the long term.
Internet dominant sales channel
The influence of the World Wide Web on the retail sector is increasing. Especially in categories where the product may be partially or completely digitized (such as music, tickets and books), internet has become the dominant sales channel. The choice for consumers is huge and the costs are lower.

Music Industry: now Spotify and iTunes
The vast majority of consumer goods, such as food, drugstore items, clothing and shoes, is still sold in regular shops. The question is whether these stores will go through the same (r)evolution as the music industry, where today Spotify and iTunes predominate. It's a fact that the vacancy of shops has risen sharply in recent years. But is this caused by the booming online stores, or because of the recession?

► See also: Laurens Sloot professor by special appointment in Retail Marketing
| | |
| --- | --- |
| Last modified: | November 29, 2012 17:11 |