Economics, Business and Environment
22 May - 18 June 2017 , Groningen, the Netherlands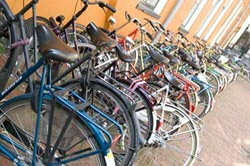 The aim of the summer school is to develop an understanding of the ways in which The Netherlands, considered by many as "The Gateway to Europe", deals with economic, environmental and settlement challenges. These challenges are to be placed in the context of increasing levels of globalization, the expected effects of the changing climate on water management and flood protection systems, as well as sustainability concerns related to increasing levels of mobility in general and car usage and ridership in particular – all of which seem to exercise even stronger impacts on the population of one of the most densely populated countries of the world.
19 -22 June 2017, Groningen, the Netherlands
This event aims to bring together researchers and graduate students working on topics related to culture, diversity and economic development broadly defined.
19 - 24 June 2017, Medellín, Colombia
Are you interested in cities and urban life? Are you fascinated by highly complex cities such as Medellín (Colombia) or Santiago de Chile (Chile) and in the way such cities shape our social and cultural imaginations? Are you wondering how cities have been able to cope with war, disaster, violence and conflict? Then this summer school is the perfect occasion for you to engage with these and other questions.
26 June - 7 July 2017, Groningen, the Netherlands
This summer school (practical training course) promotes understanding about and develops skills in managing the social risks and impacts associated to the development of public and private investment projects (e.g. mines, dams, highways, industry parks, electricity transmission corridors, agricultural developments, et cetera), and particularly issues related to land acquisition and resettlement. Research into the displacement of peoples following large projects generally shows that, unless properly planned and managed, they are made worse-off.
2 - 22 July 2017, Groningen, the Netherlands
The aim of this summer school is to develop an understanding of how the Netherlands, as a medium-sized country, has been able to maintain high welfare levels in a region which is dominated by (regional) international powers such as Germany, France and the UK.
After an introduction on the political and historical characteristics of the N etherlands and Dutch leadership, this summer school focuses on themes such as international relations, the service economy , international trade and the role of export-oriented agriculture.
3 - 8 July 2017, Groningen, the Netherlands
This unique summer school course pierces this value of secrecy and teaches students about financing and trading not only through theory and book study, but by learning the actual practices and techniques criminals, terrorists, and dictators use to obscure their profits and evade accountability for their actions, and the corresponding techniques to counter them.
8 - 15 July 2017, Groningen, the Netherlands
In this summer school we will discuss major aspects of experimental design in the context of development projects. Special attention will be given to microfinance projects. The aim is to provide a better understanding of the theory and practice of field experiments in developing countries.
Students will learn how to design randomized experiments, quasi-experiments and so-called lab-in-the-field games. We will also explain how to analyse the data and interpret the findings.
10 - 14 July 2017, Groningen, the Netherlands
Everyone is talking about big data, but how big is big? Moreover, how would you analyse a truly big data set? In this summer school we focus on a practical approach to handle big data.
Participants will acquire theoretical and methodological knowledge by experts in their fields. Hands-on workshops will allow students to work on problems.
10 -14 July 2017, Groningen, the Netherlands
The aim of this summer school is to understand how boards are formed and how they work in order to effectively perform their roles. We explicitly aim to determine to what extent their questions, methods, data, and outcomes are complementary or substitutes.
The approach is multi-disciplinary, meaning that we discuss research from economics, finance, management and sociology and psychology.
15 - 22 July 2017, Groningen, the Netherlands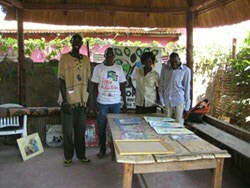 Young people play a crucial role in (post-)conflict areas. Education can be decisive for them to gain skills and an income, as well as self-esteem as they contribute to the community. Setting priorities in this respect is not an easy task for educational professionals at different levels.
This summer school will bring together researchers, practitioners and students from (post-)conflict countries such as Sudan, South Sudan, Uganda, Mozambique, Uganda, Congo and Colombia to share (research) experiences and develop new perspectives.
24 - 28 July 2017, Groningen, the Netherlands
This summer school is about learning tips and tricks using Stata to conduct empirical research more effectively and efficiently. We will learn data habits that will help us revise our work efficiently and make it replicable. Larger teams of researchers, and more complex datasets that are used for multiple projects imply the need for better documentation and better organization of data and analyses. We will also learn to implement and interpret some statistical/econometric techniques in management/business. To achieve this, we focus on management/business examples where country, firm level, team or individual level data are common units of analysis.
17 - 25 August 2017, Groningen, the Netherlands
This 6th summer school in a highly successful series discusses energy transition 'in your own backyard'. In the fossil fuel based energy system citizens and local companies play a passive role as consumers of fuels, gas and electricity. Renewables challenge this in multiple ways. The implications of renewable production tend to be contested, often in 'not in my backyard' (NIMBY) terms. Alternatively, households, companies and communities gain new opportunities to produce their own energy as active prosumers. This holds promises both in the Global North and in the South for 'yes in my backyard' (YIMBY) developments.
24 July - 5 August 2017, Tanzania
Key themes of the course are:
Local economic development alternatives

Village life: family, community, culture

Environment and natural resource management

Governance: interaction local - national

Population, health, migration and urbanization

Group-based fieldwork in selected villages
19 - 27 August 2017, Moscow, Russia
This intensive 8 day summer school will bring together students from several countries and cultural backgrounds, educational levels (BSc, Msc, PhD) and study programs to work in interdisciplinary multilevel groups to explore the core themes of the European Entrepreneurship Summer School.
The school will focus on discussing the new horizons in entrepreneurship research.
| | |
| --- | --- |
| Laatst gewijzigd: | 24 mei 2017 16:49 |